Puerto Rico > Vieques > Things to do in Vieques Island, Puerto Rico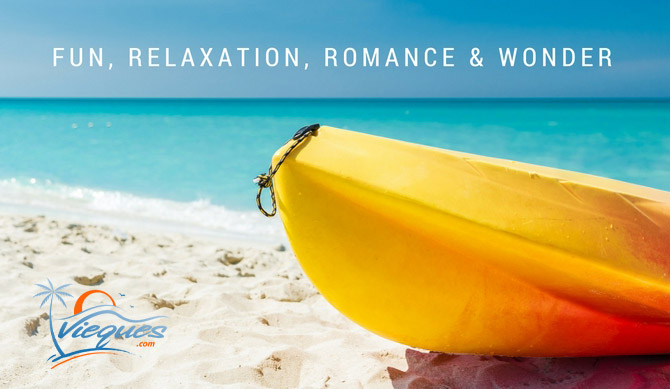 Fun Under the Vieques Sun & Magical Starry Nights
You'll find plenty of things to do sure to make your stay in Vieques enjoyable and fun. For those that love adventure under the sun, we have listed a variety of activities available on the island. In summary: Enjoy underwater adventures snorkeling and scuba diving the very clear waters of Vieques, the fun in the water doesn't end at sunset, the magic continues when you book a tour of the brightest bioluminescent bay in the world. On the water there's more adventures…kayak the mangrove channels, have fun paddle boarding and jet skiing. History buffs visit our small museums packed with interesting exhibits that tell a story about the island's past. Explore the island by hiking, bicycling, horseback riding. Eco travelers will enjoy bird watching, learning about the tropical flora, seeing the great 300 year old Ceiba Tree, hiking Monte Pirata and gorgeous scenic trails. Sail into the sunset, go fishing and finish the day enjoying a delicious dinner. Be sure to bring your binocular for stargazing before bed. Before you read through the things to do in Vieques guide, the number one activity the island inspires visitors to do is….
Relaxation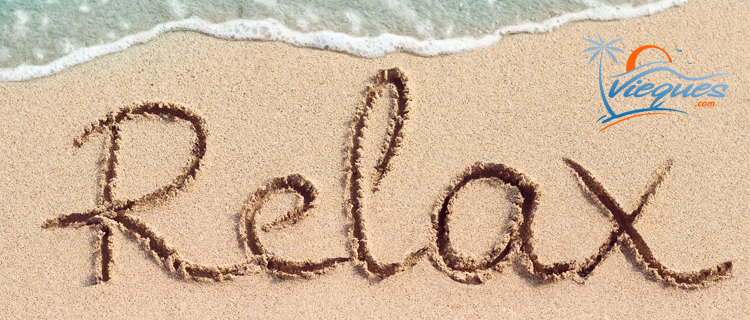 If you crave for a place where you can completely disconnect in order to re-connect with yourself, loved ones and re-charge your batteries… Vieques is the place.
Driving around the island… yes, driving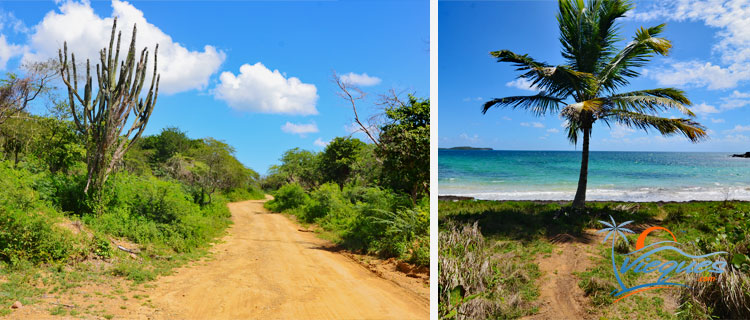 Yes, driving in Vieques is a must to enjoy all the wonderful things to do in Vieques. Planning a great vacation in Vieques begins with renting a car, preferably a jeep.  Every road is a relaxing adventure, this is a destination that it's all about the journey.  Here you let your hair down, leave your watch at home and you become an explorer.  Many roads lead you to beautiful beach coves and you share narrow roads with roaming horses.  The best part of driving… no traffic jams, no traffic lights, and no billboards to distract you from the beautiful surroundings. 
Experience the magic of the bioluminescent bay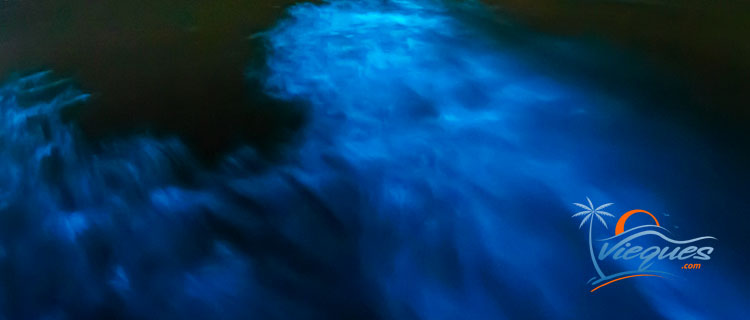 Of course we have to include Mosquito Bay at the top of every list.  From all activities in Isla de Vieques, this is one not to be missed.  You have the option of booking a kayaking trip to Puerto Mosquito which gets you really close the magic or take an electric boat. Experiencing the bioluminescent bay is one that ought to be in everyone's bucket list. More about the Bio Bay and tour info.
Bicycling

Vieques has great adventurous natural trails that lead to beautiful scenic places.  Bicycle rentals and tours are available on the island.  More about bicycling in Vieques, tours and bicycle rentals.  More about bicycling in Vieques
Kayaking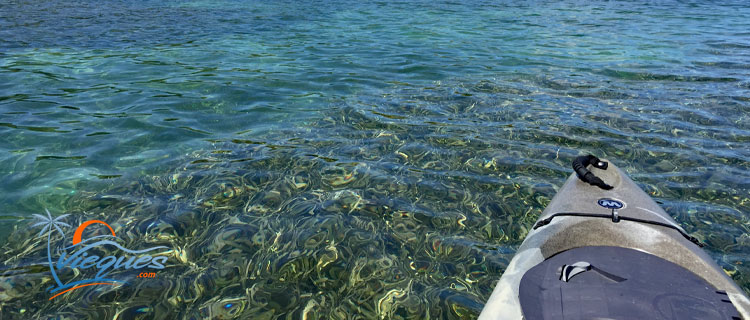 Kayaking has become one of the most popular water activities in Vieques. All fitness levels can enjoy kayaking through mangroves, explore offshore cays, experience the magic of the Bioluminescent Bay at night and reach secret snorkeling spots with friendly tour guides. More about Kayaking and tours directory in Vieques Island, PR
Dining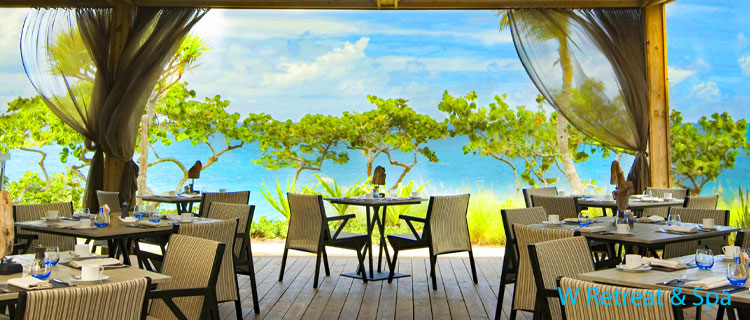 This island has the sumptuous traditional flavors of the big island of Puerto Rico that come from a mix of Taino & Spanish culture.  Talented chefs have moved to the island bringing their own talent and creating interesting fusions, giving foodies pleasant dining experiences.
Fishing in Vieques, Puerto Rico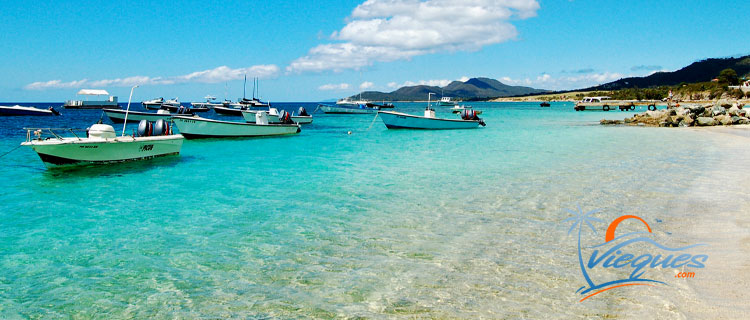 Puerto Rico offers some of the finest fishing in the world.  Over 30 world records have been broken in fishing tournaments celebrated in Puerto Rico. More about fishing in Vieques and charters available.
Hiking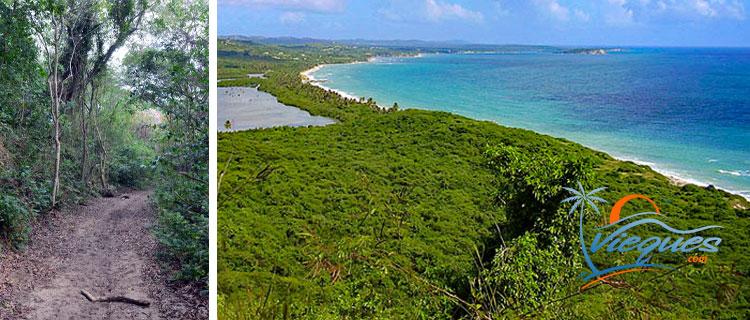 Hiking will get you to gain an appreciation of the voluminous green flora of the island and the ample natural wildlife in Vieques. Be amazed with the sights and sounds of 140 species of birds on the island. Walk by beautiful wild horses, mongoose, iguanas…. More about Hiking in Vieques.
Horseback Riding

Horseback tour of the island during sunset is a very romantic way to see the island with your loved one. For a romantic and adventurous exploration around the island go on a horseback tour. More about horseback riding.
Jet Skiing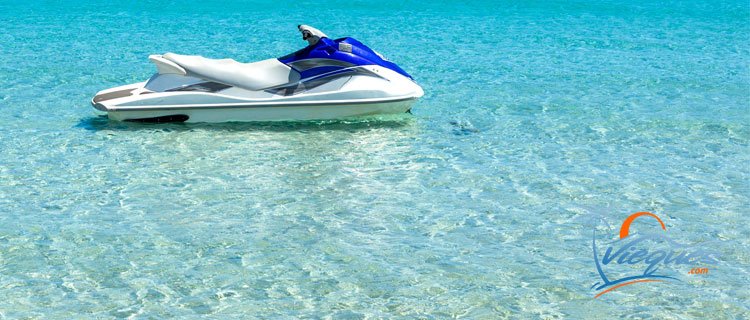 Feel the beat of the water and experience sightseeing from a different point of view.  Vieques is a relaxing island but when it comes to the water, you'll have plenty of fun.   More about Jet Skiing in Vieques, PR
Visit our Museums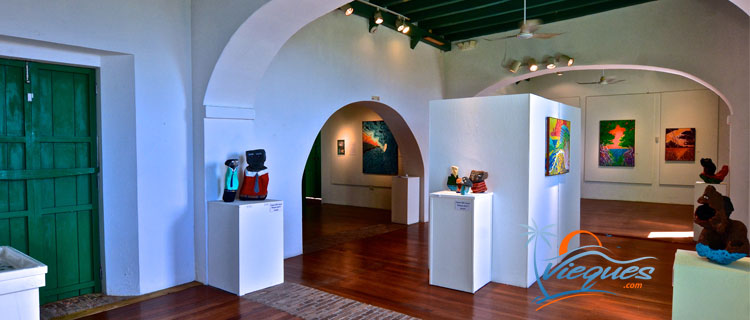 Please visit and support our museums, a great opportunity to see Vieques is a different and more intimate way. Learn about our history, our culture and more. More about the museums in Isla de Vieques, Puerto Rico.
Sailing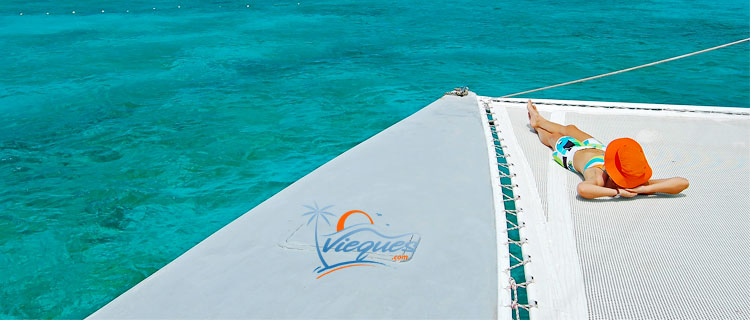 The romance of sailing around Vieques Island….A wonderful way to appreciate the beauty of the island from a different perspective. Friendly and knowledgeable sailing charters and tour guides are ready and willing to take you sightseeing from the sea…….. More about sailing and charter directory in Isla de Vieques.
Scuba Diving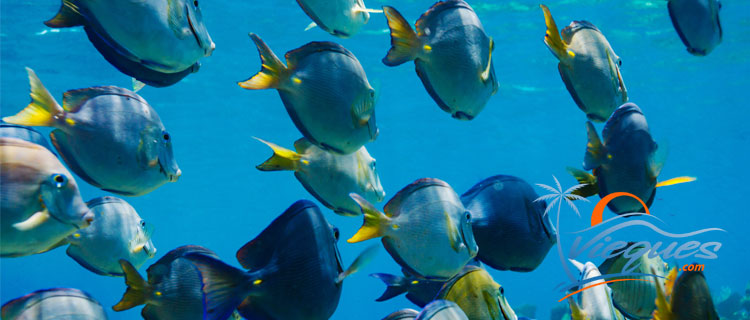 Vieques offers a wide variety of diving and/or snorkeling sites around its many rocky inlets and bays.  In Vieques, friendly PADI certified charters will take you to amazing sites. More about Scuba Diving in Vieques & Tours directory.
Sightseeing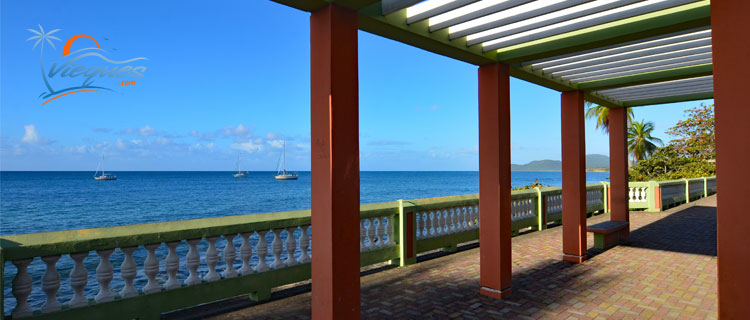 Take a break from the sun and go for an afternoon walk around Isabel Segunda and visit historic attractions, see the island's architecture, take a long walk along the coast, visit sites of the magnificent Ceiba tree and more.
Snorkeling 
Explore the waters and find many underwater surprises. There are beaches perfect for beginner levels and spots for the more adventurous and experienced. More about snorkeling and tours directory.
Stand up Paddle Surfing / Boarding (SUP)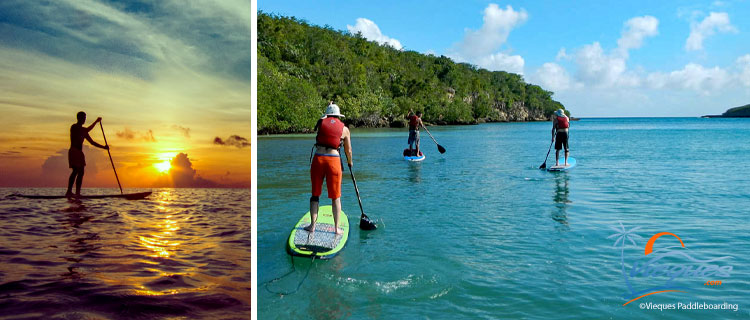 Enjoy the water from a different point of view, you can't walk on water but you can get on a wide surfboard and paddleboat to cruise on crystal clear waters, get a nice workout and take in the beauty of the Vieques coastline. More on SUP – Stand Up Paddleboarding in Vieques, PR
Stargazing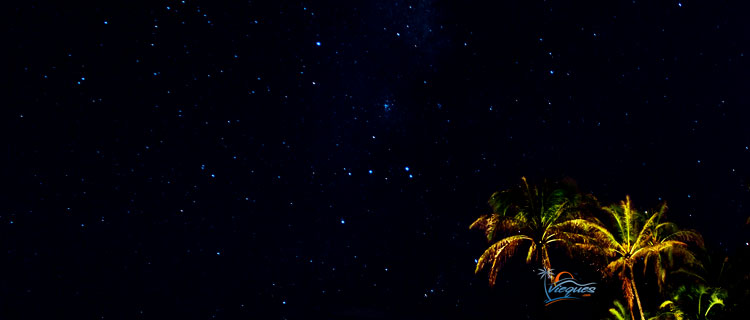 The skies of Isla de Vieques go very dark when the sun goes down. Two thirds of the island are a natural reserve, making the island perfect for stargazing due to the low light pollution. At night the show is not only at the Bio Bay, the sky above is twinkling and if you're lucky you can make a wish at the sight of a falling star. More about Stargazing in Vieques.