Puerto Rico  > Vieques Puerto Rico > Vieques Puerto Rico Attractions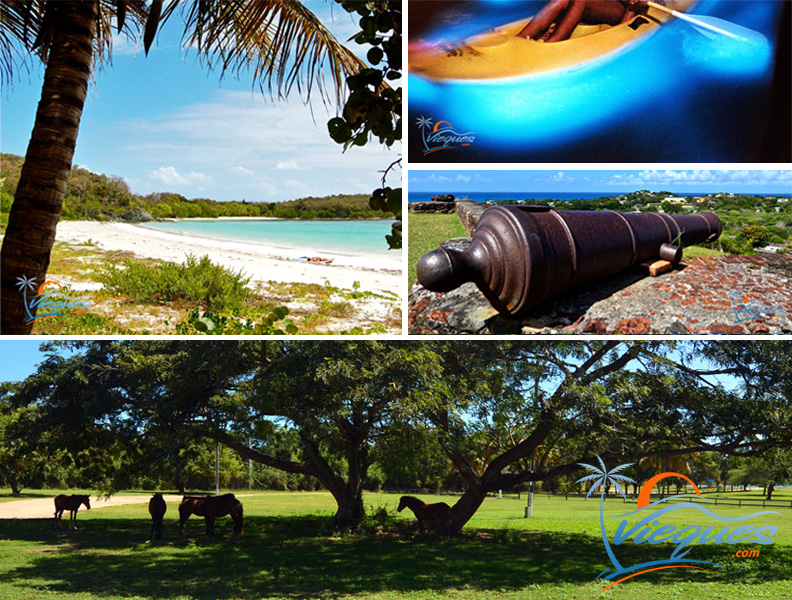 Crystal clear… uncrowded beaches, the brightest bioluminescent bay in the world, nature wildlife reserves, historic sites, hiking trails…paso fino horses roaming free…that's the magic of Isla de Vieques.
Isla de Vieques, Puerto Rico has a variety of attractions that would appeal to beach, and nature lovers as well as those that seek to feel a sense of adventure during their vacation and history buffs. When you arrive to the Vieques you will feel as if you've traveled six decades into the past; a past where only nature has been at work to create a special picture perfect place.
In Vieques the greatest attraction is "Vieques" itself. There are no casinos or golf courses, no strip malls or major shopping centers, but don't worry because you can have it all in Puerto Rico.  If you wish for a vibrant nightlife and a more active destination you can split up your vacation between the capital city of San Juan and Vieques.   Spend a few days exploring Old San Juan attractions and then head over to Vieques for the rest of your vacation.
Following is a list of attractions on the island and a map of locations.  But don't let the short list fool you, because once you get here, you'll find you need extra days to see it all.  If you yearn for more sightseeing and attractions, no problem, just spend part of your vacation on the main island of Puerto Rico offering hundreds of attractions to enjoy.
Beaches…You'll be Spoiled for Life…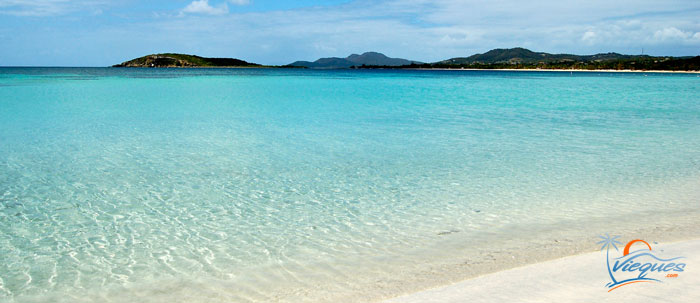 Beaches in Vieques are unique, secluded, with turquoise tones and the clearest waters. As you stand and admire, you'll feel as though you're part of a work of art.  More about the beaches of Vieques, Puerto Rico and map.
The Brightest Bioluminescent Bay in the World – Caño Hondo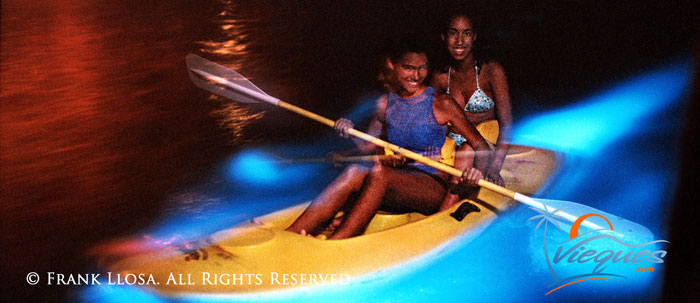 Vieques is the home to the brightest bioluminescent bay in the world. When the sun goes down the most magical attraction in the Caribbean comes to life at Puerto Mosquito. More about Bio Bay in Vieques.
Fortin Conde de Mirasol – "El Fortin"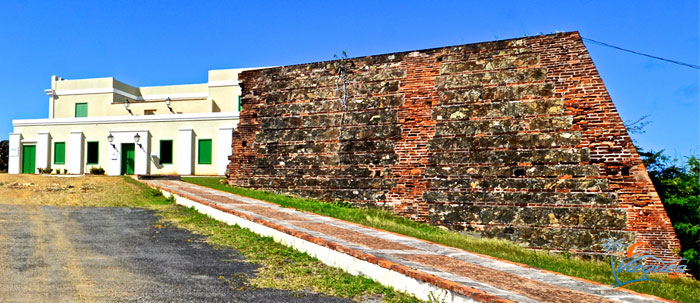 Fortin Conde de Mirasol was the last Spanish fort built in the Americas. Enjoy the tour of a history and art museum with exhibits on the history of Vieques. More about El Fortin Conde de Mirasol
Paso Fino Horses Roaming Free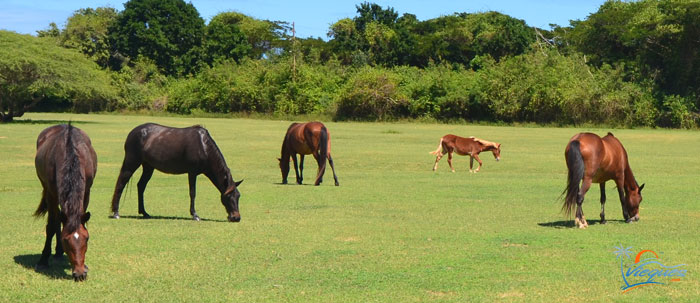 ---
---
Where else in the Caribbean can you see so many elegant Paso Fino horses roaming free?  Brought here by the Spanish, these horses are an important part of the island's history, today's everyday life and the magical allure of this little precious island.
Parque Ecologico Costero La Ceiba (Ceiba Ecological Coastal Park)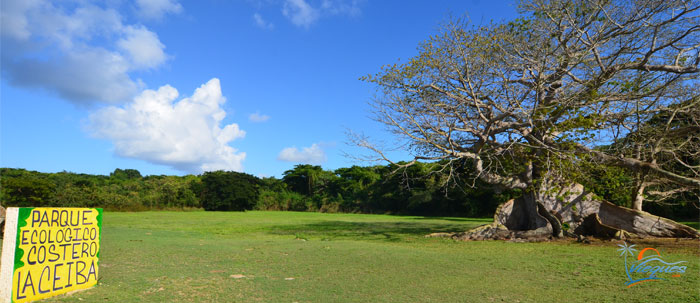 You have to be there in order to appreciate the beauty and magnificent beauty of this tree. The roots are massive. Make sure you stop by on your way to Mosquito Pier.  More about Ceiba Tree in  Vieques, Puerto Rico
The Vieques Conservation & Historical Trust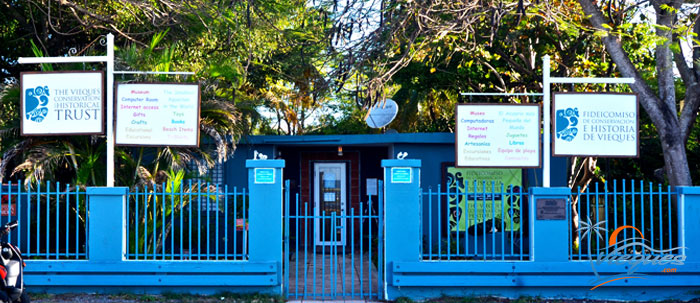 After a nice lunch in El Malecon in Esperanza stop by The Vieques Conservation & Historical Trust. See xhibits on marine life, the bioluminescent bay, and a small history museum.  Visit their website
Faro Punta Mulas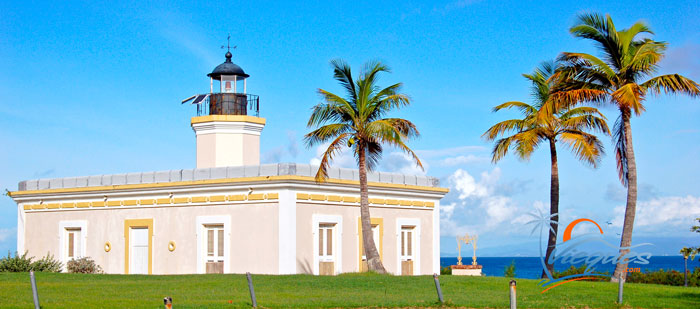 This beautifully restored lighthouse stands proud on a hill point north of Isabel Segunda.  El Faro Punta Mulas houses a small museum, with a small collection of artifacts and photos of island's history. More about Faro Punta Mulas in Vieques
Military Bunkers / Navy Magazines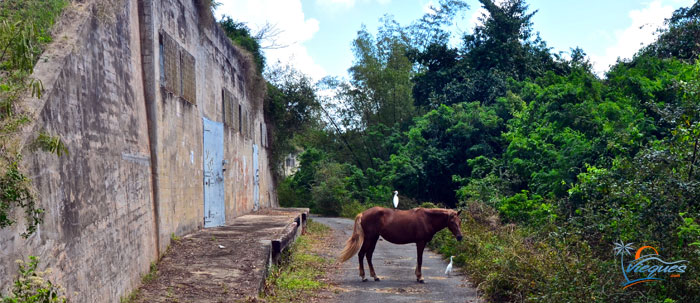 Built and hidden by grass into the hills of the west of Vieques you'll find hundreds of bunkers built by Navy. It's a fun and interesting drive. Photos and information of Navy Bunkers in Vieques
Puerto Ferro Archeological Site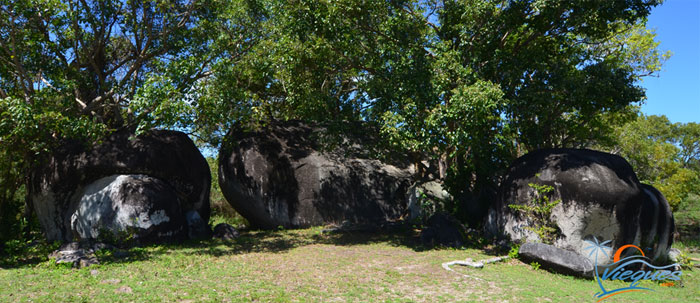 This area is where a 4000 year old skeleton was found and exhumed.  You can easily see this site on your way to Sun Bay Beach.
Ruins of Playa Grande Sugar Plantation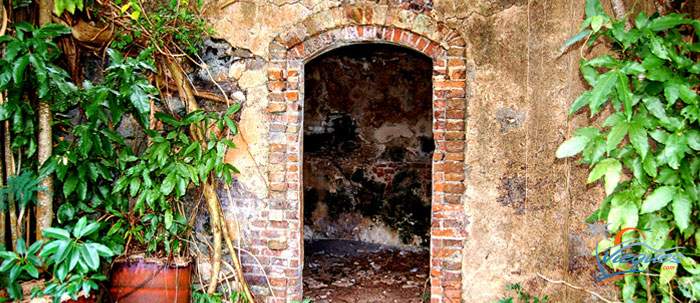 Located on the western coast of the island is the Ruins of Playa Grande Sugar Plantation. Tours are available.   More about Playa Grande Sugar Plantation in Vieques
Rompeolas / Mosquito Pier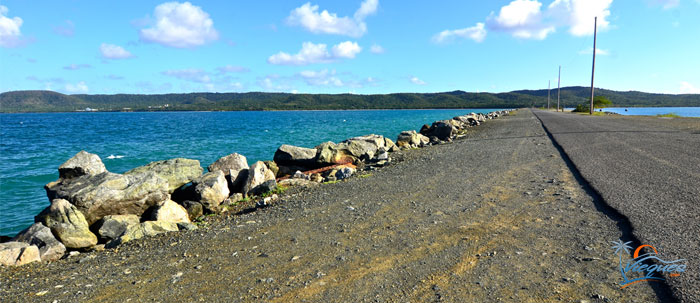 Walk a mile over water.. A place for fishing, snorkeling, jogging and walking… a great spot to admire the deep greens and flora of the island.  More about Rompeolas, Vieques.
Muelle de la Caña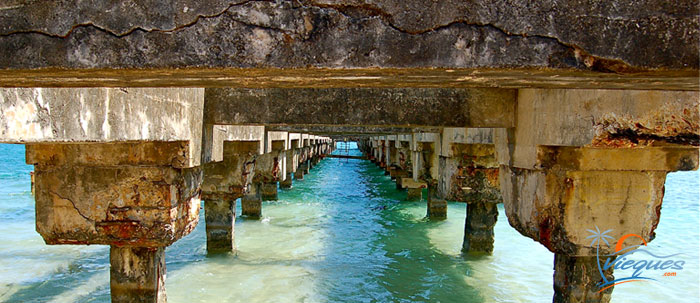 A work of art, great place to snorkel and fun place to jump off into the waters. Learn more about the old pier in Esperanza.
La Plaza, Isabel Segunda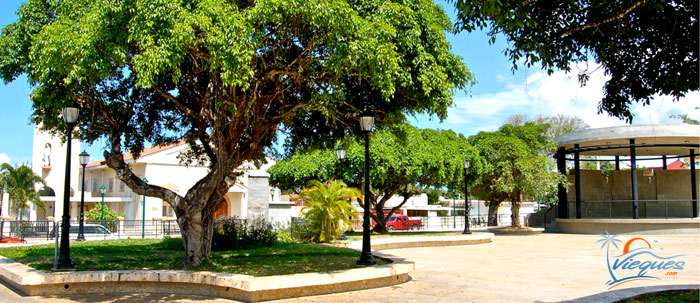 Most cultural events and festivals take place at the plaza, feel free to join the fun and rub shoulders with the locals when you visit the island, it's a great opportunity for visitors to learn about the culture of the island.  Learn more about the Plaza in Isabel Segunda, Vieques. 
Visit the Museums in Vieques, Puerto Rico
After exploring the beaches of Vieques in the morning, take a few hours to visit the small museums in Vieques packed with great information on history, art, artifacts from our past, bookstore and more.  Get to know Vieques deeper and support the local museums. More about museums in Vieques, Puerto Rico.
Laguna Kiani

One of the natural treasures of Vieques, Puerto Rico. Marvel observing the various species of Mangroves, birdwatching and end up at Punta Arenas Beach.   More about Laguna Kiani
Map of Vieques Attractions
See the Beaches page for a beach map
Click 
for Full page map – Map Use Instructions
List of Attractions in Vieques, Puerto Rico
Paso Fino Horses of Vieques
Puerto Ferro Archeological Site
More Interesting Attractions around Puerto Rico
Points of Interest in other Puerto Rico destinations 
Puerto Rico  > Vieques Puerto Rico > Vieques Puerto Rico Attractions
Keep Exploring Vieques, Puerto Rico
---
---