Puerto Rico  > Vieques, Puerto Rico  > Things to do in Vieques Island  > Kayaking in Vieques, Puerto Rico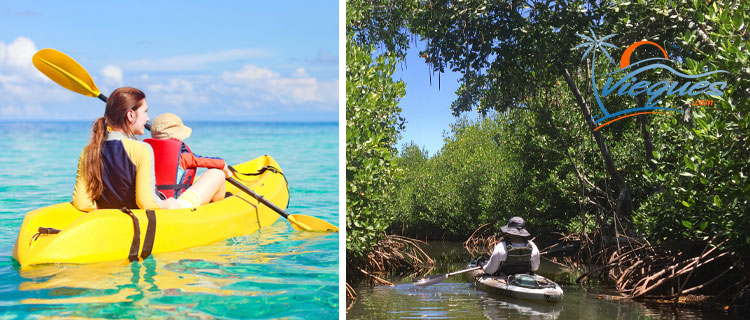 Kayaking has become one of the most popular water activities in Vieques by day and night.
All fitness levels can enjoy kayaking through mangrove channels, explore offshore cays, and reach secret snorkeling spots only accessible by kayak. At night, glide through the glowing waters of the Bioluminescent Bay under the starry sky.
Kayaking Tours & Rentals in Vieques Island
Abe's Snorkeling & Bio Bay 787-741-2134 / 787-436-2686
Black Beard Sports (787) 741-1892
Fun Brothers 787-435-9372 / 787-741-0151
Travesias Islenas Yaureibo 787-447-4104 / 939-630-1267 – Nestor Guishard
Puerto Rico  > Vieques, Puerto Rico  > Things to do in Vieques Island  > Kayaking in Vieques
Keep Exploring Vieques, Puerto Rico