Vieques > Things to do in Vieques  > Fishing in Vieques, Puerto Rico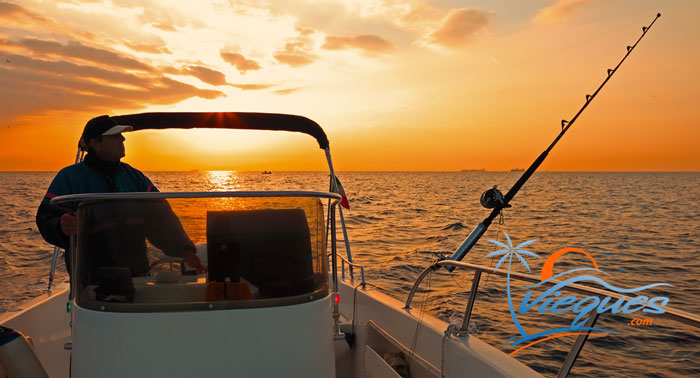 No fast boats, no crowds, much more than a fishing experience. Experience fishing in perfect serene tropical SEAclusion. Isla de Vieques boasts perfect beaches, reefs, mangroves and flats that stretch for seven (7) miles with perfect fishing conditions.
Many visitors come to Puerto Rico strictly for the sport of fishing. Eastern and Western Puerto Rico and it's Spanish virgin islands of Vieques and Culebra possess some of the finest fishing in the world. Over 30 world records have been broken in fishing tournaments celebrated in Puerto Rico.
In Vieques there are several fishing charters who will take you to great fishing spots.
If you are not staying in Isla de Vieques, there are fishing trips available in Puerto del Rey, the largest marina in the Caribbean. You will venture out to fish for dolphin, huge tarpons, nonito, sailfish, tuna, wahoo and the trophies of the Caribbean, the white and blue marlins.
Fishing Charters in Vieques Island, Puerto Rico
Following are fishing charters ready to take for a great catch in Vieques.
Amity Charters 787-502-3839
Black Beard Sports 787-741-1892
Caribbean Fly Fishing 787-450-3744
Fin Time Adventures  (787) 981-4109
Isla Outfitters 970-270-0628
Vieques Adventure Company 787-692-9162
Vieques > Things to do in Vieques  > Fishing in Vieques, Puerto Rico
Keep Exploring Vieques, Puerto Rico