Puerto Rico > Vieques, Puerto Rico > Things to do in Vieques  >  Sailing & Boating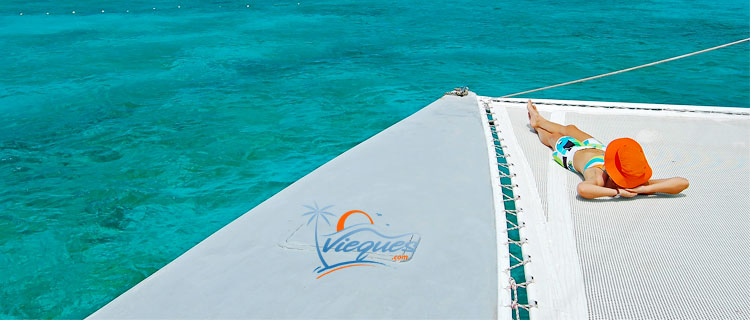 Just when you think your time in Vieques could not get any more romantic and relaxing, you sail away without a care in the world to explore coastlines that seem to be undiscovered. You get a live view of what the Caribbean used to be many decades ago when the coastline was rugged, times when palm trees and native plants were allowed to grow free,…this is still the Caribbean in Vieques.
Put on sunblock, let your hair down and see Vieques from a different point of view, bring your camera and be ready to take some spectacular photos.
If you love snorkeling, most boat and sailing charters in Vieques will take you to some great sites inaccessible through the beaches.   Most charters include snorkel gear and some provide lunch.  Make your reservations in advance.
– Sailing to Cayo Blanco by Capt. Judi
Sailing Charters in Vieques, Puerto Rico
Ahoy! Vieques Sailing – 939-332-5778
Captain Bill – Sailing 787-508-7245
Caribbean Lady Sailing 787-930-5610 | 787-930-5611
Little Boat Sailing 787-366-5202
Marauder Sailing Charters 787-435-4858
Vieques Classic Charter 787-467-3447 – Capt. Sebastian Watt
Boating in Vieques, Puerto Rico
Black Beard Sports – 787-741-1892
Fin Time Adventure Boat Charter – 787-981-4109
Vieques Island Powercat – 787-980-9978
Puerto Rico > Vieques, Puerto Rico > Things to do in Vieques  >  Sailing & Boating
Keep Exploring Vieques, Puerto Rico