Puerto Rico  > Vieques  > Vieques Travel Guide > Getting to Vieques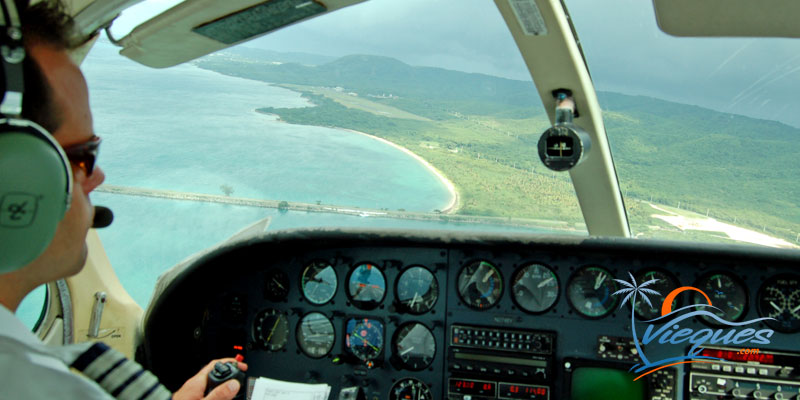 Isla de Vieques is one of the offshore Islands of Puerto Rico.   Puerto Rico is the hub for major airlines serving the Caribbean, you will find daily flight options from most major cities in the USA and Europe.
From Puerto Rico, travel is convenient with various options of getting to the island. Most travelers make their choice based on their personal vacation budget and itinerary and the number of people traveling. We have provided you with complete information on all your travel choices so you can make the best informed decision.
Please take the time and read this page, most of the questions asked about getting to Vieques are answered on this page.  If you need information not presented here, feel free to contact us.
No passport is required for US Citizens

Because Puerto Rico is a Free Commonwealth of the United States, it is the most convenient and hassle free destination in the Caribbean. So pack your bags, book a flight, and get ready to experience the Caribbean the way it used to be.  Learn more about Entry Requirements – Passport, customs, practical advise
Travel to Isla de Vieques, Puerto Rico
By Air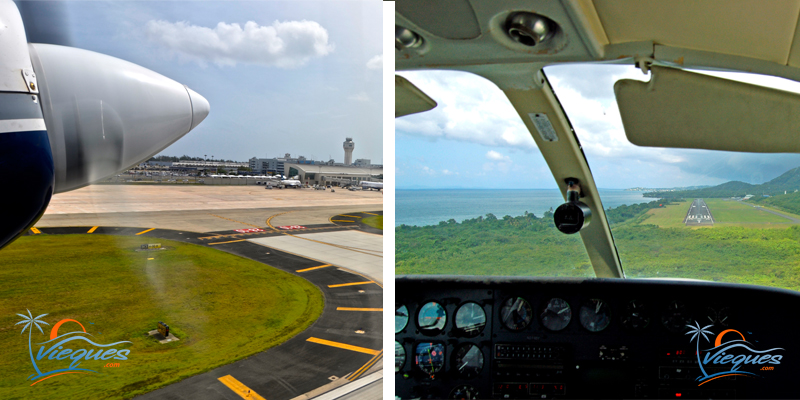 You can take a commuter flight to Vieques from four airports in Puerto Rico.  Read our full guide for flying to Vieques.
By Ferry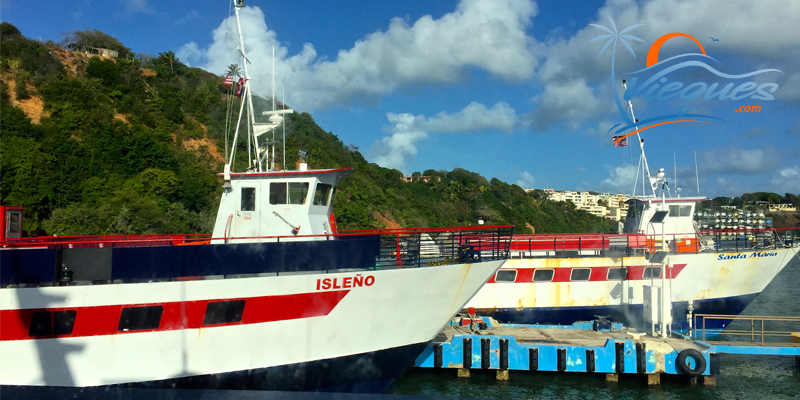 Many visitors and residents from Puerto Rico take the ferry for a great day trip to Vieques and in order to save money.  If you're a tourist, we highly recommend you fly to Vieques on holiday weekends to avoid disappointments, long lines and the risk of not getting on the boat at all.  Read our full ferry guide to Vieques. 
Travel Tips
Airports in Puerto Rico
Puerto Rico  > Vieques  > Vieques Travel Guide > Getting to Vieques
Keep Exploring Vieques, Puerto Rico