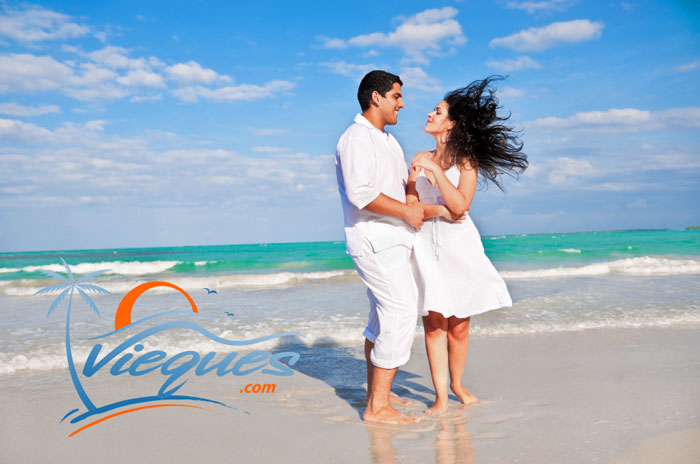 Ask couples that have been here and they will tell you that Vieques is the "Most Romantic Island", but don't take our word for it, reliable publications such as Travel & Leisure has included Vieques Island twice on the list of "Most romantic islands" and most romantic places on earth, check this article and this one and this one.   The word is spreading and romantics are flying into this little paradise with crystal clear Caribbean waters which has also been blessed with the most magical attraction you will ever experience, the bioluminescent bay (Puerto Mosquito).
Hundreds of couples from all over the world come to Vieques to have their dream destination wedding, celebrate their honeymoon and rekindle their love. The Caribbean has been a popular vacation destination and most islands have been exploited by tourism, Vieques, one of the Spanish Virgin Islands of Puerto Rico remains like the Caribbean of the past.
Vieques has a way to bring out the romantic in you…after a few hours here, you'll have to surrender to the beauty, quiet and calm that puts you in the mood to simply love the one you're with. Imagine becoming a part of a live postcard…a perfect Hollywood scene where you and your loved one are the stars.  The focus in Vieques is Vieques itself, it's natural beauty… you don't need a huge budget to spark romance in your vacation, all you need is a jeep, sunblock and adventurous spirit, your daily stress will be forgotten and you'll be able to enjoy all the natural wonders of this island and create unforgettable memories.
Romantic Things to Do in Vieques, Puerto Rico
Experience the romance of exploring miles of beaches without crowds
Hold hands and enjoy miles of postcard perfect quiet beaches, many of which even on a "busy" beach day you may have it all to yourselves.  As you walk on the sand, you'll see the romantic view of only 4 steps walking side by side.
Snorkel or scuba a colorful underwater world
The waters of Vieques are crystal clear and on the bottom pretty gardens with colorful tropical fish.   Some beaches are perfectly shallow with gentle waters perfect for beginners.  As you snorkel together, it will feel like your own little world because of the uncrowded beach scene.
Romantic Kayaking day and night
Kayaking is one of the most romantic experiences you can share together in Vieques Island, Puerto Rico. During the day you can explore the mangrove forests and enjoy the sounds of birds serenading as you cruise through.
You can cross off what most people have on their bucket list…kayaking the bioluminescent waters of Mosquito Bay.   At night the magic begins as you kayak through the Mosquito Bay, the brightest bioluminescent bay in the world.  Under a starry sky, you can kayak through waters that light up as you touch them.  Touring the bioluminescent bay is an experience not to be missed and surely one memory you will always cherish.  More about the Bioluminescent Bay in Vieques, Puerto Rico.
Stay at a Romantic Hotel

Whether you have a big or small budget, Vieques has some great hotels choices. Choose from the perfect luxurious and chic resort to small and intimate romantic hotels.  We recommend The W Retreat & Spa and the Inn on the Blue Horizon, Hector's by the Sea, Malecon House
and
Martineau Belle Playa
Get Pampered and Enjoy a Couple's Massage
Relax and rejuvenate with a couple's massage at the luxurious AWAY Spa at the W Retreat & Spa.
Hike through lush trails with scenic spots
Vieques has some great trails for you hike leading to romantic scenic spots.  Hiking through Vieques will symbolize the beauty of the journey of love.
Go horseback riding
Schedule a horseback riding tour, friendly tour operators will take you on a ride around the romantic rugged coastline on elegant Paso Fino horses.
Spend two nights in Old San Juan before coming to Vieques
Old San Juan is a city with the charms of an elegant European country yet feels truly tropical.  Before coming to Vieques, we recommend you spend two nights in San Juan.  In Old San Juan you can choose from a variety of super romantic hotels and small inns as well as enjoying a nice variety of romantic things to do in Old San Juan, Puerto Rico.
Get Married in Vieques Island, Puerto Rico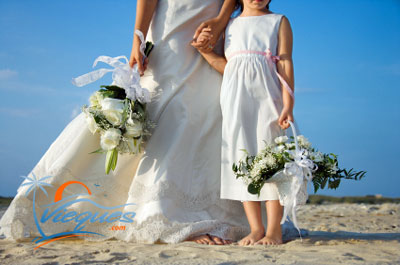 The main island of Puerto Rico has always been a hot wedding destination choice for couples wanting to tie the knot. Now that Vieques offers excellent wedding venues many couples are now choosing the sleepy Puerto Rican island of Isla de Vieques to get married and often go to the main island for the honeymoon due to the great variety of attractions and adventure trips that couples can enjoy. More about Destination weddings in Vieques Island, Puerto Rico
Celebrate your Love & Honeymoon in Vieques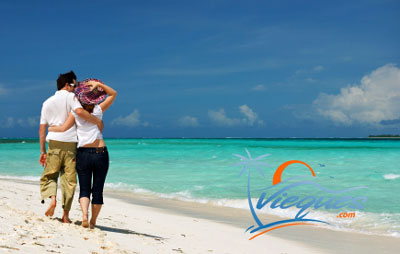 You're in pure bliss, you just got married, now you seek for place to create memories that will last a lifetime. Let us introduce you to Isla de Vieques & Puerto Rico, the perfect duo for a magical romantic honeymoon filled with adventure, mystery, and places to explore with a real unbeaten path without interruptions or crowds. In Vieques Island, you'll feel as if you're on a private island that you thought only the rich and famous could only experience. Learn more about honeymoons in Vieques
Keep Exploring Vieques, Puerto Rico