Vieques  > Attractions in Vieques  > Faro Punta Mulas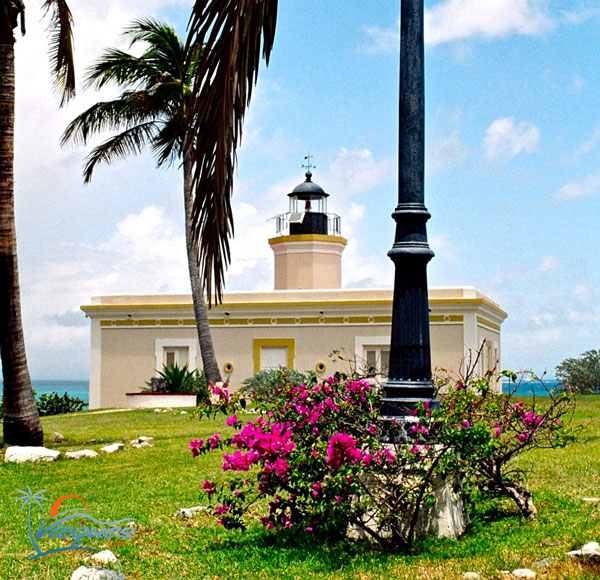 This beautifully restored lighthouse stands tall and proud on a hill point north of the town of Isabel Segunda which is the main town in Isla de Vieques.
Faro Punta Mulas was built by Don Juan Puig Cerber in 1895, and it was restored in 1992. As you walk up you will enjoy a beautiful vista of Isabel II, and the colorful boats of fisherman along the beautiful blue waters. You can watch ferry arrive, and in the distance enjoy the views of the main island of Puerto Rico and the sister island of Culebra.
El Faro Punta Mulas is now a small museum, which exhibits a collection of artefacts and photos of the island's history, the natural history of the coast, and marine time history.
Entrance to the lighthouse is free, for more information dial (787) 741-0060
The grounds around the island are nicely landscaped and there is a gazebo perfect for an intimate gathering.  Several weddings and special events have taken place on the grounds, and there is also an annex at Faro Punta Mulas available for receptions.
Currently the lighthouse is under renovation, the new coat of paint is a light grey with white trim.  We'll post new photos when it's all done.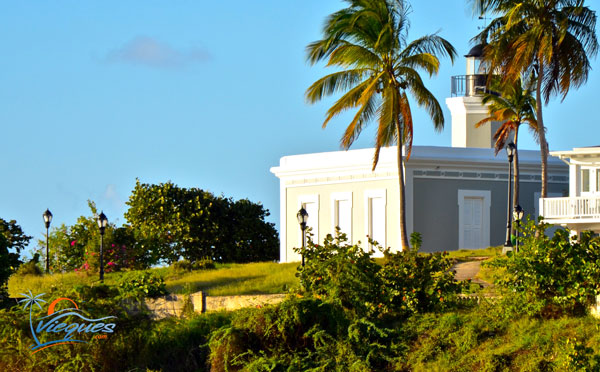 More Lighthouses in Puerto Rico
Vieques  > Attractions in Vieques  > Faro Punta Mulas
Keep Exploring Vieques, Puerto Rico