Vieques Puerto Rico > Attractions in Vieques > Rompeolas

Surround yourself with blue turquoise waters.  Walk, run, snorkel, scuba, go fishing…Sit back and enjoy the most scenic views on the island.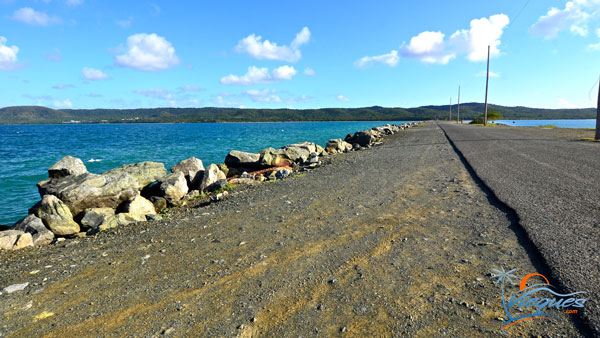 When you visit this may seem like a cool place but its history and the reasons for construction were not in the best interest of the people or the island. The US Navy began construction of Rompeolas in 1941, with the purpose of creating a sea wall that extended from Vieques to the town of Ceiba on the main island of Puerto Rico where the Roosevelt Naval Base was located. The purpose was to build a massive base to house the US and British Fleet. The plans changed and Project Mosquito Pier was stopped in 1943 and never completed.
While you are standing on the pier, it's certainly an interesting place. The sights of the flora are stunning, not a house in sight or building since these lands were expropriated from the people for Navy use and ironically it kept the island looking very natural.
Map of Rompeolas – Mosquito Pier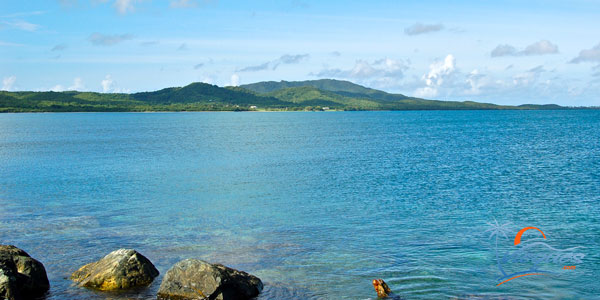 On the east side of the Moquito Pier you'll see more wave action on the waters.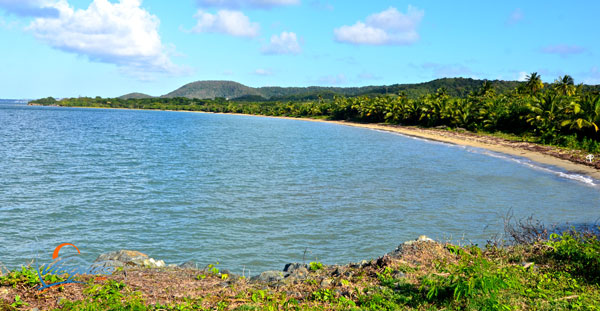 On the west side of Rompeolas, the waters are calm and crystal clear making this spot popular for snorkeling and scuba diving.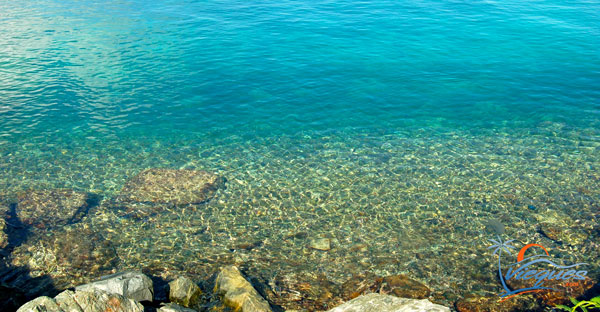 Locals come to the pier to fish with the most scenic views of the island.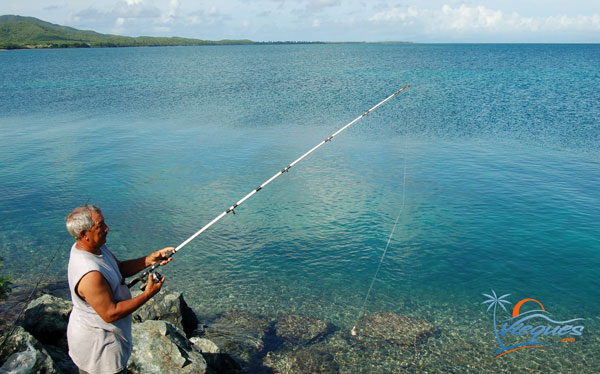 If you want to get some exercise, Rompeolas is a nice place for a morning run or afternoon run or walk.
The future plans are to build a new ferry terminal to Ceiba, a shorter route as compared to the route from Isabel Segunda to Fajardo.
Vieques Puerto Rico > Attractions in Vieques > Rompeolas

Keep Exploring Vieques, Puerto Rico