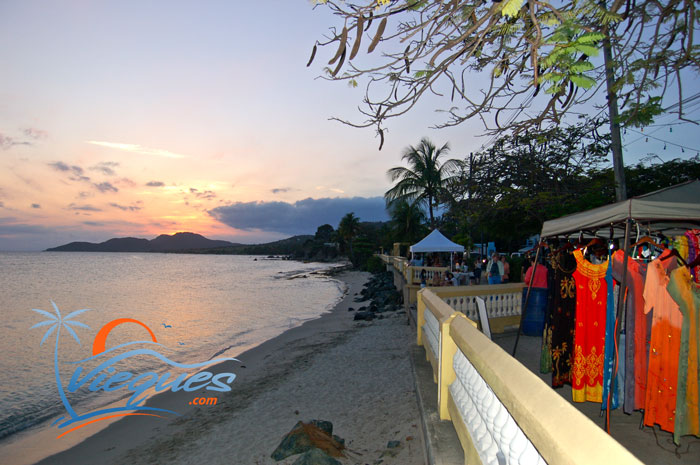 El Malecon is a favorite hang out for both visitors and residents in the charming coast of Barrio Esperanza on the south side of Vieques.  Visitors can choose from a variety of restaurants ranging from casual to finer cuisine with the bonus of a gorgeous sunset every afternoon of the year.
You can often find local artists selling their unique creations, a great spot to purchase a souvenir and support natives of the island.  Looking left of the Malecòn there is a beautiful beach perfect for snorkeling, bathing, and kid-friendly.  If you prefer not to rent a car during your vacation in Vieques we encourage you to choose an accommodation in Esperanza since you can basically walk to a few beaches, have access to restaurants and public transportation.  You can often find young locals proudly riding their horses along El Malecon, especially on Sundays.
Vieques is by no means a vacation destination for those that love a busy nightlife, but if you want some evening entertainment and good food, El Malecon is a great place to be.