Welcome to Isla de Vieques, Puerto Rico
Small island … Immense Beauty … Isla de Vieques is one of the offshore islands of Puerto Rico.
Home to the brightest bioluminescent bay in the world, uncrowded crystal clear beaches, known as one of the most romantic islands in the world and quickly becoming the capital of wedding destinations in the Caribbean.  Come and enjoy the beauty of the Caribbean's Past.
Isla de Vieques, one of the offshore islands of Puerto Rico, 

remains like the Caribbean of the past; quiet, lush, uncrowded with unparalleled natural beauty. The island has the largest natural wildlife refuge in the Caribbean covering 3,100 acres of very green and land.
Vieques Island is blessed with spectacular beaches that rival any beach in the Caribbean islands. You will be mesmerized with waters that seem to have been painted by a master artist using coordinated shades of blue, turquoise and greens.   Vieques Island is one of the true last undiscovered treasures of the Caribbean waiting to be explored.

The Secret is getting out
For many years Vieques Island was a secret escape in the Caribbean for visitors and Puerto Ricans from the metropolitan area in search of uncrowded beaches and quiet atmosphere. Since the departure of the U.S. Navy in 2003, the number of tourists has increased considerably. Today the secret is quickly being shared by travelers who come and fall in love with the island. Due to its unique story and magical attractions, beach and nature lovers are eager to visit this unique and charming island, unlike any other place in the Caribbean.
Whether you're coming for a family vacation, honeymoon, destination wedding or with a group of friends, there are many fun activities to make your holiday wishes come true. Vieques Island has quickly become a popular destination for weddings, couples worldwide are declaring their love here. Vieques Island has been named several times as one of the world's most romantic islands.
We´re not the only ones that love our island…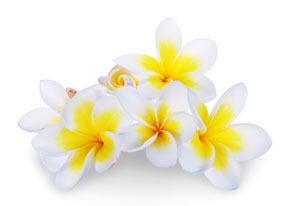 Many prestigious travel magazines and media outlets have included Vieques Island on some of the most coveted "Best" lists along side world class travel destinations.  Vieques has won Best Island in the Caribbean both in 2012 and 2008.  Thousands of travelers voted Isla de Vieques as one of the Top 10 Islands of the Caribbean, giving our little island the coveted TripAdvisor's Traveler's Choice Award.

Couples would agree with Vieques being named one of the most romantic islands, those making a Bucket list sure must include Vieques. For more media coverage click here.
We invite you to come and discover the island of Vieques. Relax and let us show you our island and the many reasons why we love it. We hope you enjoy your visit Vieques.com
Learn more about Vieques Island, it´s attractions, things to do, find great lodging, relax while seeing our photo gallery, get insider tips on getting here, getting around the island, be sure to read our planning tips, get practical information and search our community directory.