The Most Magical Island in the Caribbean…
Isla de Vieques is one of the offshore island municipalities of Puerto Rico, just 7 miles off the east coast.  Vieques is home to Mosquito Bay, the brightest bioluminescent bay in the world and the most undeveloped beaches in the Caribbean.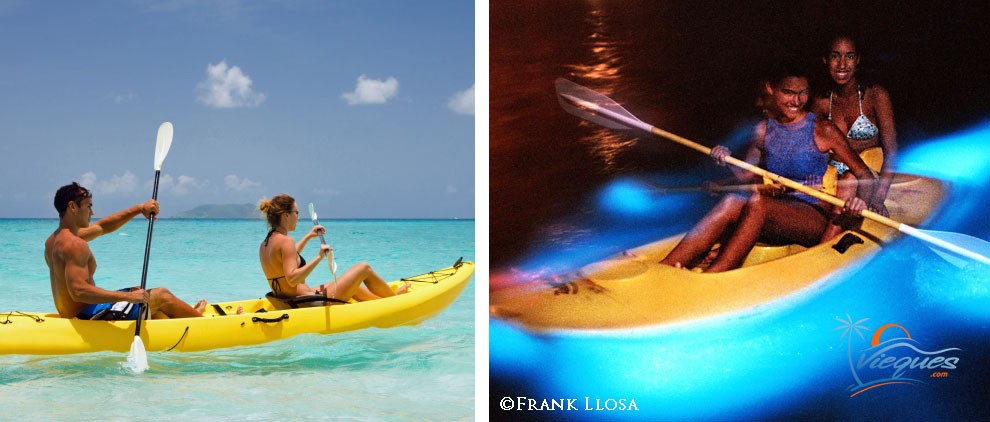 This small Puerto Rican treasure is home to the largest natural wildlife refuge in the Caribbean, covering 3,100 acres of green lush land.  In Vieques there are no traffic lights, just narrow roads leading to breathtaking places, a charming colorful town, and naturally landscaped beaches free of development.
The island of Vieques is no ordinary Caribbean destination,  it's a unique place with the added enchantment of elegant Paso Fino horses roaming free.  Isla de Vieques is one of the last destinations that truly remains like the Caribbean of the past; quiet, lush, uncrowded, with unmatched natural beauty.
Be prepared, once you get here, experience the allure of it's beaches, you'll be spoiled for life.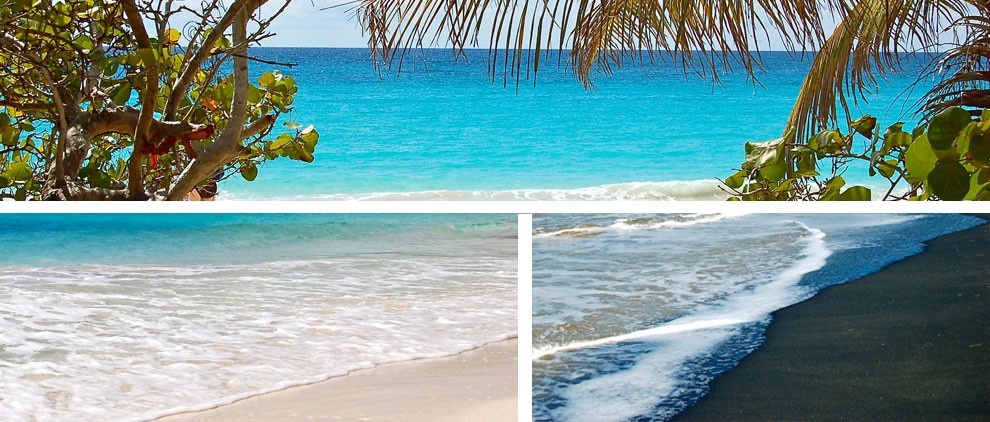 If you're searching for a unique vacation, one that brings on feelings of wonder, relaxation, one that connects you back with nature, then Vieques is for you.  Beach and nature lovers will get lost in the beauty and magic of the island like no other place in the Caribbean.
Get Away from it All, to Experience it All…
Attractions on the island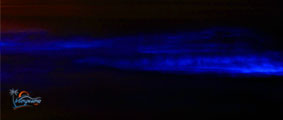 Most visitors are attracted to the island of Vieques for its gorgeous beaches, but beyond the shore there's more.  Experience one of the greatest treasures of Puerto Rico…the magical bioluminescent bay under a starry sky.  Visit the last Spanish Fort built in the Americas, sites with ancient natural wonders, and a lush nature reserve.  More about attractions in Vieques, Puerto Rico.
Beaches of Vieques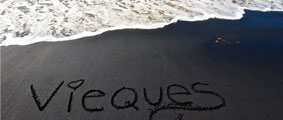 The beaches of Vieques are like works of art painted by the Master Hand with perfectly coordinated shades of blue; and sands ranging from soft white, to deep golden colors, to sparkly black sand.  Beach hop all day without seeing crowds.  Swim in crystal clear waters and get lost in the beauty of it all.  Beauty, tranquility, and awe await like no other place.  More about beaches of Vieques, Puerto Rico.
Tourism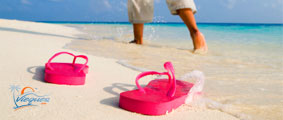 For decades, this pretty island was a secret escape in the Caribbean for a those in the know.  After the Navy left Vieques, the island got much attention over the past few years.  Vieques has become one of the hottest destinations in the Caribbean, yet when you're here, it's quiet and uncrowded.  Vieques is no cookie cutter Caribbean vacation, and whether you're coming for a family vacation, romantic escape, or with friends, you'll have a fun and memorable experience.  More about tourism in Vieques Puerto Rico. 
Things to Do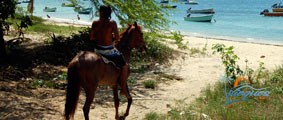 The focus in Vieques is the island itself.  Most activities and things to do are focused around the island's natural resources.  Vieques is a nature lover's destination offering activities such as snorkeling and scuba diving on crystal clear waters, horseback riding on the beach, and even a little surfing.  Kayak through mangrove channels, hike nature trails leading to secluded beaches, go bicycling, enjoy great fishing, and at night experience the magic of the bioluminescent bay.  More about things to do.
Travel to the island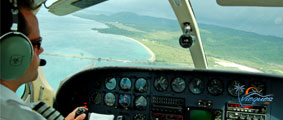 Getting to Vieques is convenient and affordable with no passport required for U.S. citizens.  Fly into the San Juan, Puerto Rico airport, offering daily and affordable flights from major U.S. cities.  From San Juan, you have a few options for flights to Vieques and you may also take a ferry from Fajardo.  With some planning, the fun begins with your journey here.  Read travel guide.
Places to Stay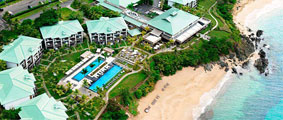 One of the charms in Vieques is the absence of cookie-cutter hotels and resorts.  Choose from the luxurious and unique W Retreat & Spa to unique luxury villas to charming small inns to fit every budget.  Whether you're honeymooning, vacationing with a group of friends or traveling with your children, Vieques offers excellent lodging options. More about Hotels in Vieques, Puerto Rico. 
Romance in Vieques, Puerto Rico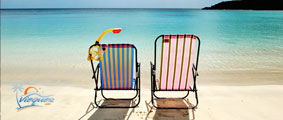 The island of Vieques, Puerto Rico has been named several times as one of the world's most romantic islands.  Vieques has quickly become a popular destination for weddings and honeymoons.  The island allows couples to enjoy beaches without crowds with dreamy landscapes to explore.  Couples can choose from a variety of romantic hotels and small inns for every budget.  More about a romantic vacation in Vieques.
Family Travel in Vieques, Puerto Rico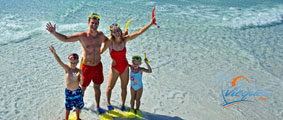 We know how valuable your family vacation is.  A time to slow down, re-connect and make special memories.  The island's beauty and simplicity gets families to unwind and let go of the busy schedule in order to appreciate the extraordinary natural beauty in Vieques.  Families can enjoy great activities such as kayaking, snorkeling, horseback riding, and of course experiencing the magic of the bioluminescent bay.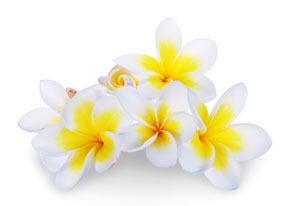 You'll arrive as a tourist, but you'll leave as a traveler.  In Vieques, it's all about the journey leading to extraordinary experiences under the sun and a starry sky.
We´re not the only ones that love Vieques…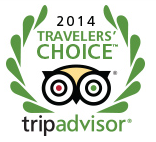 Many prestigious travel magazines and media outlets have included Vieques Island on some of the most coveted "Best" lists along side world-class travel destinations.  Vieques has won Best Island in the Caribbean both in 2012 and 2008.  Thousands of travelers voted Isla de Vieques as one of the Top 10 Islands of the Caribbean in 2013 and 2014 giving our little island the coveted TripAdvisor's Traveler's Choice Award.  Those that have been here are not surprised at all.  Come to Vieques and experience it for yourself.
Get Away from it All, to Experience it All…
En Español
---
---