A Wondrous Work of Art Perfected over 3 Centuries
Vieques > Attractions in Vieques, Puerto Rico > La Ceiba Tree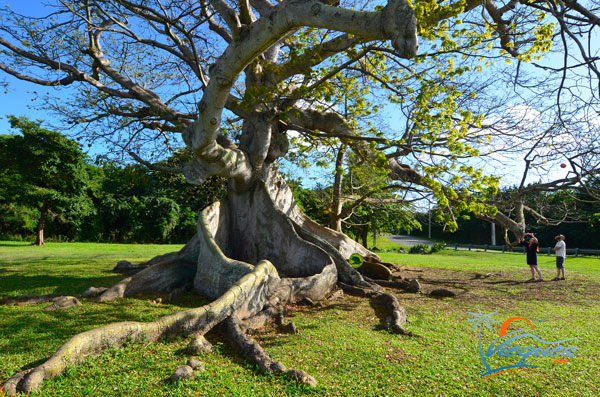 The Ceiba Tree is one of the most beloved trees in Puerto Rico.  Vieques has a very special Ceiba Tree that's a little over three centuries old.  The Ceiba Tree has become sort of a sacred site for locals and one that tourists have come to enjoy.
A group of volunteers from the community created a nature park, a great place for adults and children alike with spacious grounds and informative posters on the Ceiba Tree.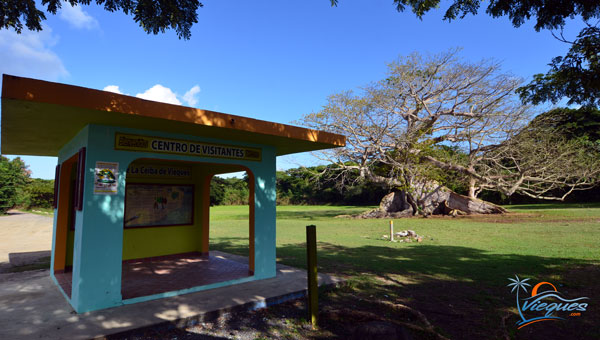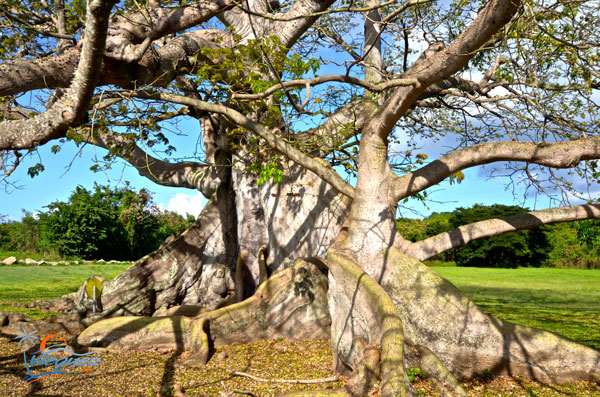 The indigenous people used the Ceiba Tree trunks to build canoes.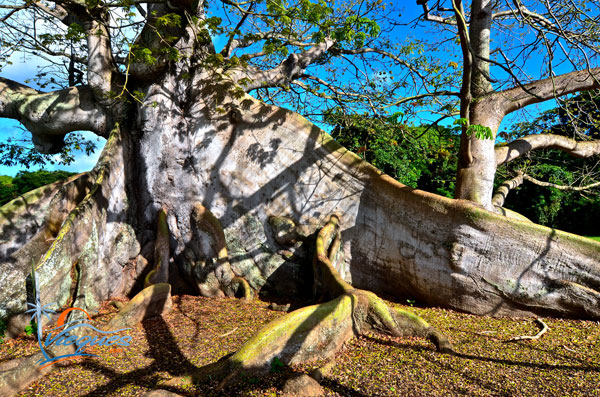 Spines on new branches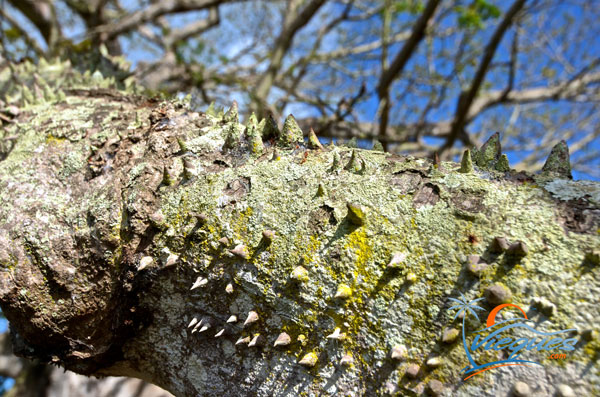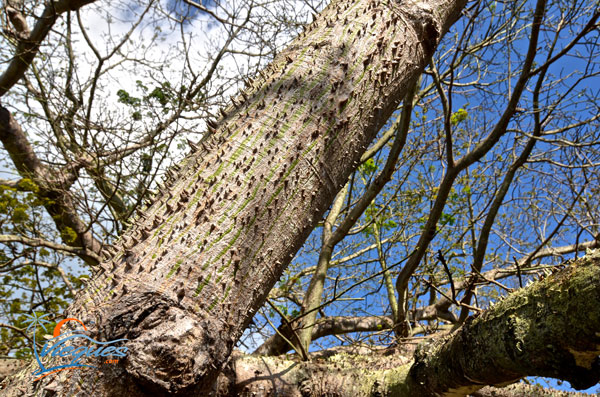 Pictures really don't do justice to this beautiful natural site, so be sure to visit during your stay in Vieques.
Map & Directions to the Ceiba Tree – Vieques, Puerto Rico
On the north side of the island, head west of the Vieques Airport.  After visiting the park, head to Mosquito Pier for one of the most scenic places on the island.
When you visit, please show respect to the site. Help us protect the tree by not climbing on the tree, do not take any branches or any part of the tree and please do not make any kind of marks on the roots.
Vieques > Attractions in Vieques, Puerto Rico > La Ceiba Tree
Keep Exploring Vieques, Puerto Rico