Vieques Puerto Rico > Attractions in Vieques > Beaches of Vieques > La Plata Beach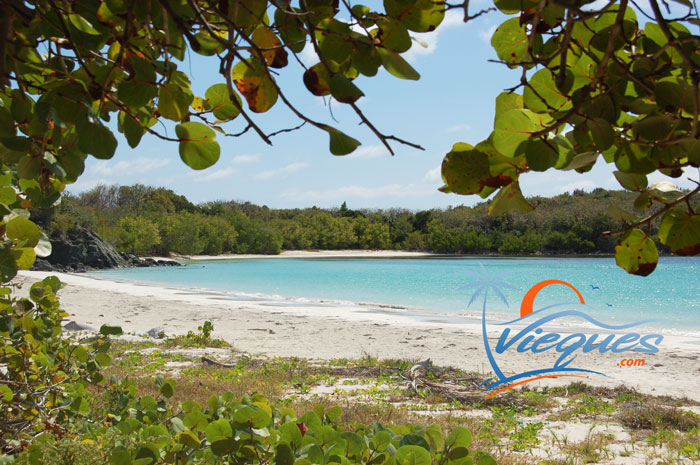 A honeymooners dream spot, a feeling of total seclusion hugged by the embrace of what Caribbean dreams are made of.  Playa La Plata is one of the few beaches in Vieques with pure white sand, when the water touches the shore, the sand sparkles.  In high season you may see 3 other jeeps at this beach.   We often find honeymooners / romantic couples relaxing on their lounge chairs or snorkeling together in total peace, they have the beach all to themselves or maybe sharing it with one or two other couples.
The main "amenities" at La Plata… silence, breathtaking scenery, cool breezes, coral reefs and a few VIP parking spots with a view.  There's not much shade, but since La Plata gets few visitors, you can grab one of the few cozy shaded spots.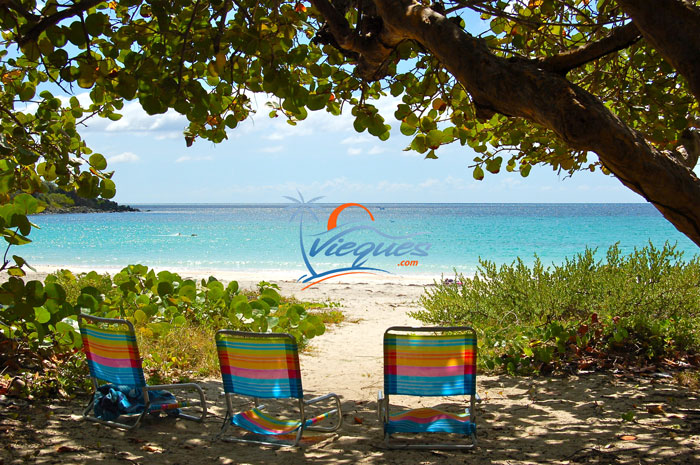 La Plata's water is at the top of the list for its pretty turquoise tinted hues.  La Plata has the clearest water when the conditions are perfect, especially during summer months.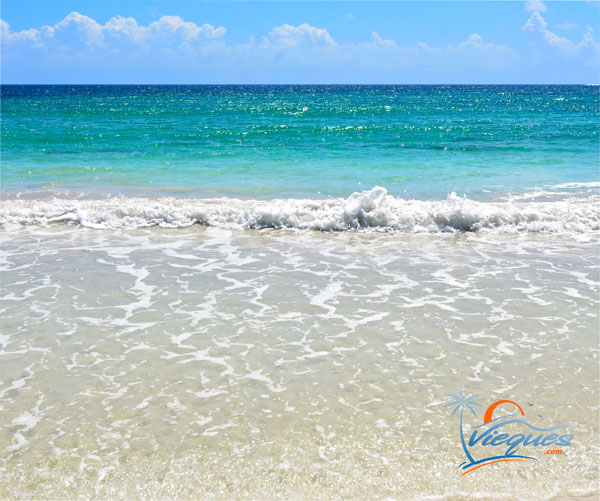 At either end of the beaches you'll get the best snorkeling along the rocks, so be sure to bring your snorkel gear.
Map - Playa La Plata
Vieques, Puerto Rico
Keep Exploring the Beaches on the island of Vieques, Puerto Rico