So Much to Explore…
Quick Guide to Visiting the Best Places

We receive a lot of messages from readers asking for suggestions when visiting the main island.   Perhaps you never heard of Vieques but after reading and hearing about it, you've decided to visit the "little girl island", but you also want to spend a few days on the main island of Puerto Rico and don't know where to start. After doing a little research you may be feeling a little overwhelmed because there are so many places that you may want to visit.  We've come up with a guide to help you make your planning easier by showing you some of the most interesting places and destinations in Puerto Rico.  We've come up with some great vacation itineraries for you.  Come back as we add more to complete our list.  Enjoy your stay in Puerto Rico and do come back because you'll run out of time before you run out of things to do.
San Juan, the capital of Puerto Rico
Explore a 500 year old city, enjoy the vibrant nightlife and exuberant culture of the capital city.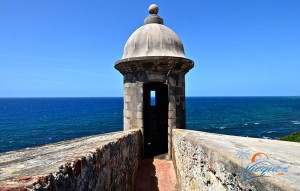 The capital city of San Juan is the perfect beginning to your Puerto Rico vacation.   Step into the five century old city of Old San Juan, a place full of life, color, romance, history, culture, music and vibrant nightlife.   The city is simply captivating, you'll want to walk all day to explore every street leading to great attractions.  San Juan has great beaches but very different from Vieques but we think you may enjoy visiting both. Read on for places to visit in San Juan, Puerto Rico.
Have a Wonderful Stay in Vieques, Puerto Rico
---
The West Coast of Puerto Rico
See the Laid Back Beach Towns on the West Coast & Surf the Best Waves on the Caribbean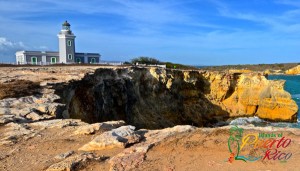 If pristine beaches & surfing is what you have in mind, then a trip to Vieques and the west coast of the island is the perfect Caribbean escape for you.  If you're thinking of buying a piece of Puerto Rico in the future, we highly suggest you spend some time on the west coast to weigh your options.  Places to Visit & Top Things to do on the west coast of Puerto Rico
East Coast of Puerto Rico
Resort Luxuries, Rainforest & Island Hopping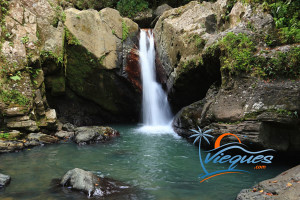 On the east coast it's all about visiting El Yunque National Rainforest and staying at one of the many great resorts offering the excellent amenities and entertainment where you don't have to leave the premises in order to have a good time.   The east coast has an abundance of tour operators and charters ready to take you to just about any activity you wish to do.   Learn more about places to visit on the east coast of Puerto Rico.