Vieques Puerto Rico >  Esperanza, Vieques, PR
Esperanza is the second settlement in Vieques, primarily a residential area facing the beautiful Caribbean Sea.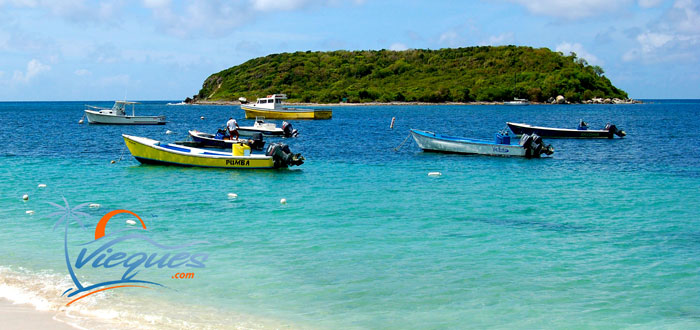 The coastal side of Esperanza known as El Malecon or "The Strip" is a favorite hang out place for visitors. El Malecon is a a picturesque location with views of Monte Pirata (the highest peak on the island), gorgeous beach, offshore cays, colorful fisherman boats on the water and warm amber sunsets.
Esperanza is considered the tourist town since it offers a nice selection of restaurants ranging from an all American burger, a steak house and traditional Puerto Rican food. Visit the small but interesting museum by the Vieques Conservation & Historical Trust, there are a few shopping stores, water sports businesses and Bioluminescent Bay tours leave from Esperanza at night.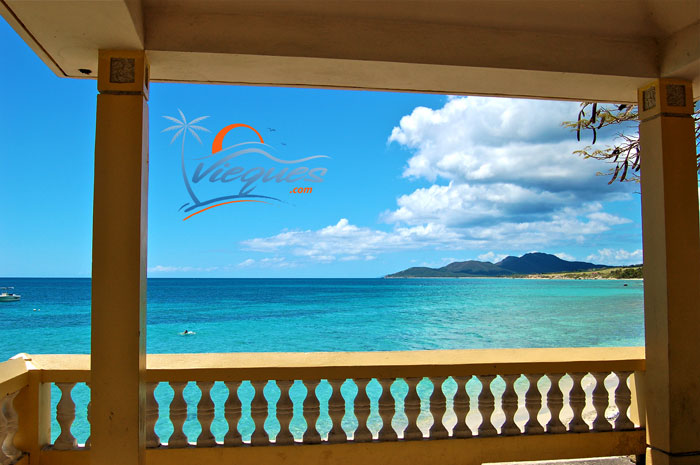 If you are not renting a car during your stay, you may want to pick accommodations in the town of Esperanza, then you'll have easy access to beaches, restaurants, Bio Bay Tours, publicos (taxis), water sports and more. If the tide is slow you can take a nice beach walk west which will lead you all the way to Playa Grande, the beaches down this stretch are not the best for bathing but it makes a very interesting scenic beach walk.
Map of the town of Esperanza, Vieques, PR
Vieques Puerto Rico >  Esperanza, Vieques, PR
Keep Exploring Vieques, Puerto Rico