Puerto Rico  > Vieques Puerto Rico  >  Things to Do in Vieques Puerto Rico  > Paddleboarding in Vieques & Tours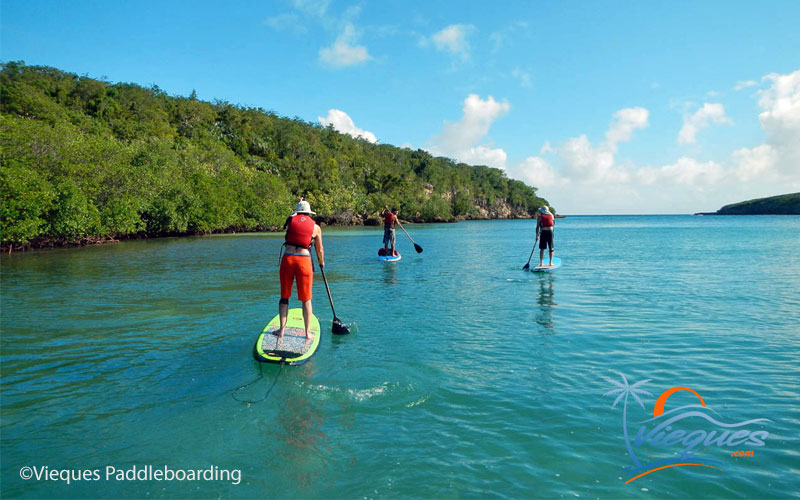 The abundance of tranquil bays makes Vieques Island a perfect scenario for practicing stand up paddleboarding. Our azure ­colored waters offer an intense ocean experience. By standing up, you have a perfect angle to see ocean life while paddling. Although stand up paddling requires some balance, you can be up and paddling in a short time. One can see six year old kids paddling along with their grandparents. The sport has many fans, from big wave surfers to those who enjoy calm water sports.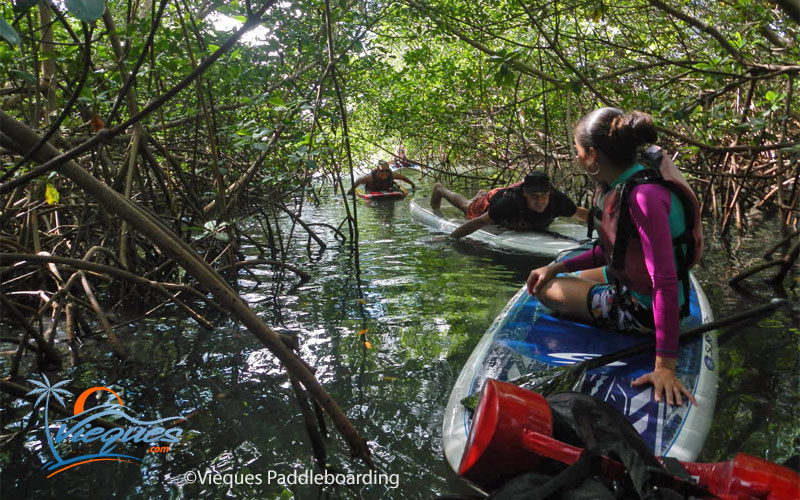 It is highly recommended that beginners take a lesson before venturing out.  Although very easy to learn, learning paddling safety and the right techniques make for a much more enjoyable experience.  If you are a beginner it is a good idea to join a trip with a trained guide.  It is important to have an understanding of wind strength and direction, ocean wave and currents to paddle in the ocean.  More importantly they will show you the best spots and share their knowledge of the island! If you are an avid paddleboarder you may want to join an advanced expedition to remote areas of Vieques.
Come enjoy a once in a lifetime adventure!
Written by Margaret from Vieques Paddleboarding, who pioneered the sport in Vieques, have ACA Stand up Paddleboarding certified instructors and highly trained guides.
Stand up Paddleboarding Tours & Rentals in Vieques Island, Puerto Rico
Vieques Paddleboarding – 787-366-5202
Black Beard Sports – 787-741-1892
Fun Brothers – 787-435-9372 / 787-741-0151
Jak Water Sports – 787-644-7112
Playa Voltios – 787-741-7873
SurfSUP – 787-232-6906
Vieques Adventure Company – 787-366-5202
Vieques Surf School – 787-692-8655
Puerto Rico  > Vieques Puerto Rico  >  Things to Do in Vieques Puerto Rico  > Paddleboarding in Vieques & Tours
Keep Exploring Vieques, Puerto Rico