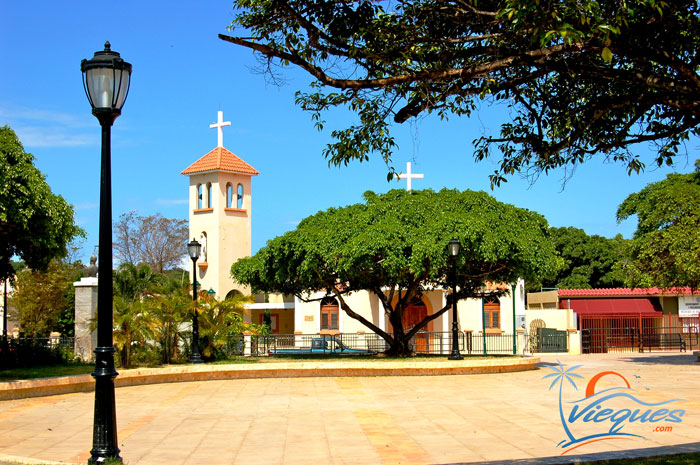 On the north coast of this beautiful island lies Isabel Segunda, the city "El Pueblo" of Vieques. Isabel II is a charming town filled with colorful homes, warm people and rich history.
This small town is the home to the last Spanish fort built in the Americas. Isabel Segunda has the main shopping district and the home of the ferry, which travels to the town of Fajardo, Puerto Rico. Come into town for some great "comida criolla" (traditional food) and pastelillos (traditional pastries filled with a variety of fruit fillings).
Things to Do in Isabel II, Vieques, Puerto Rico
Go to a Panaderia and eat fresh bread with a cup of coffee or a traditional cold drink and indulge with a Puerto Rican desert.
Map of the town of Isabel Segunda

More Towns in other Regions of Puerto Rico
Keep Exploring Vieques, Puerto Rico