Vieques, Puerto Rico > Attractions in Vieques > Navy Bunkers

On the west side of the island you'll find the Bunkers used in the past by the USA Navy for storage of weapons and ammunition. The Bunkers are built of concrete and from the air you would find it hard to see them, they were well camouflaged.
The Bunkers were strategically placed so they look like hills from the air and they are covered by earth and grass. The older Bunkers built during World War II are better concealed than the new ones and they were also smaller.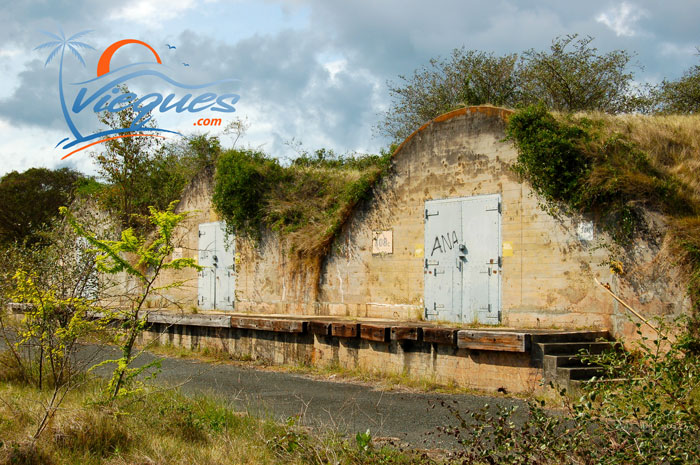 You'll drive through narrow roads with many old trees.  Some roads are more narrow and cleaner than others, stay on the cleared paths.  Please note that cell phone reception is poor inside these roads. 
Map of Navy Ammunition Storage Roads
Vieques, Puerto Rico > Attractions in Vieques > Navy Bunkers
Keep Exploring Vieques, Puerto Rico