Vieques Puerto Rico  > Vieques Attractions > Beaches in Vieques  > Cofi "Seaglass" Beach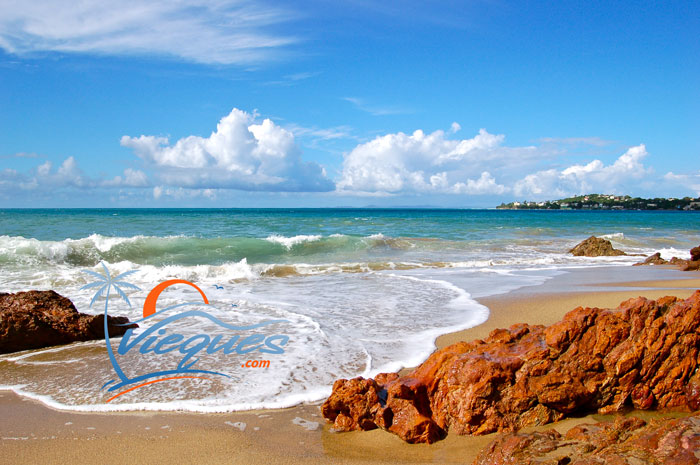 Grab a first-row seat at Playa Cofi, also known by English speaking visitors as "Seaglass Beach".   This beach is more about giving your visual senses pleasure… there's so much color on this beach from the blues of the water, the crisp white of bubbles touching your feet, contrasting with the bronzed colored rocks that sit on the honey gold sand, to the colorful display of sea glass emerging before your eyes as you walk along the shore.  Clear your mind, listen to the sounds of the waves and enjoy the cool embrace of the Caribbean breeze. Some local artisans come to this beach to find these.  Take a few pieces of sea glass as a special souvenir that the island has saved just for you to find.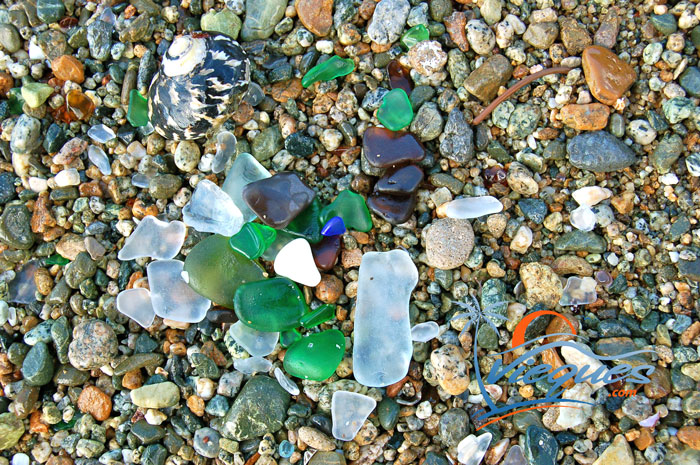 Looking east of the beach, enjoy views of Faro Punta Mulas, Fortin Conde de Mirasol, and the arrival of the ferry to Isabel Segunda.  Looking west enjoy views of the main island of Puerto Rico and the north coast of Vieques.
Map - Playa Cofi "Sea Glass Beach"
Vieques, Puerto Rico
Keep Exploring the Beaches on the island of Vieques, Puerto Rico