Vieques Puerto Rico  > Vieques Attractions > Beaches in Vieques  > Cofi "Seaglass" Beach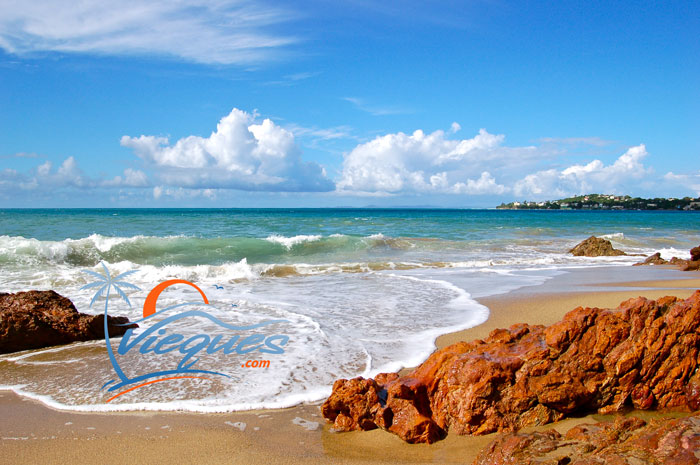 Grab a first row seat at Playa Cofi and enjoy the natural contrasting colors of blue ocean waters, crisp white bubbles touching the sand and works of art created by time, water, and wind on the reddish-brown rocks along the shore.
Clear your mind, listen to the sounds of the waves as you feel the embrace and caresses of pure white ocean bubbles greeting you to it's chores of Isla Nena.
Feel the smoothness of colorful polished sea glass that nature has been perfecting into precious stones. Some local artisans come to this beach to find these. Bring a small container and take some sea glass home as a special souvenir that the island has saved just for you to find.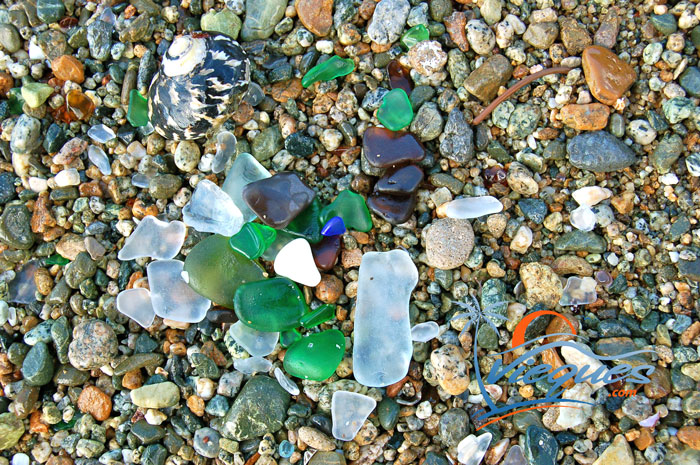 Looking east of the beach, enjoy views of Faro Punta Mulas, Fortin Conde de Mirasol, and the arrival of the ferry to Isabel Segunda – the main town in Vieques. Looking west enjoy views of the main island of Puerto Rico and the north coast of Vieques.
More photos of Cofi Beach "Seaglass", Vieques Island, Puerto Rico
Map of Cofi Beach "Seaglass" Beach, Vieques, PR
Explore more beaches in Vieques, Puerto Rico.
Vieques Puerto Rico  > Vieques Attractions > Beaches in Vieques  > Cofi "Seaglass" Beach
Keep Exploring Vieques, Puerto Rico