Vieques Puerto Rico > Vieques Attractions > Beaches in Vieques > Pata Prieta Beach
A small beach cove inside the Vieques National Wildlife Refuge on the south side. There's no pavement to this beach, 4 wheel drive is recommended and the road may be in worse shape when it rains.  Pata Prieta offers decent snorkeling, especially in the summer months. We often spot manta rays, the sea fan gardens are pretty.
The waters are very pretty with varying tones from very clear to light blues, turquoise and deep blues that change with the sun and skies. In the winter months or during times of rain you'll find very gentle waves. Most of the time, the waters are calm perfect for a relax swim.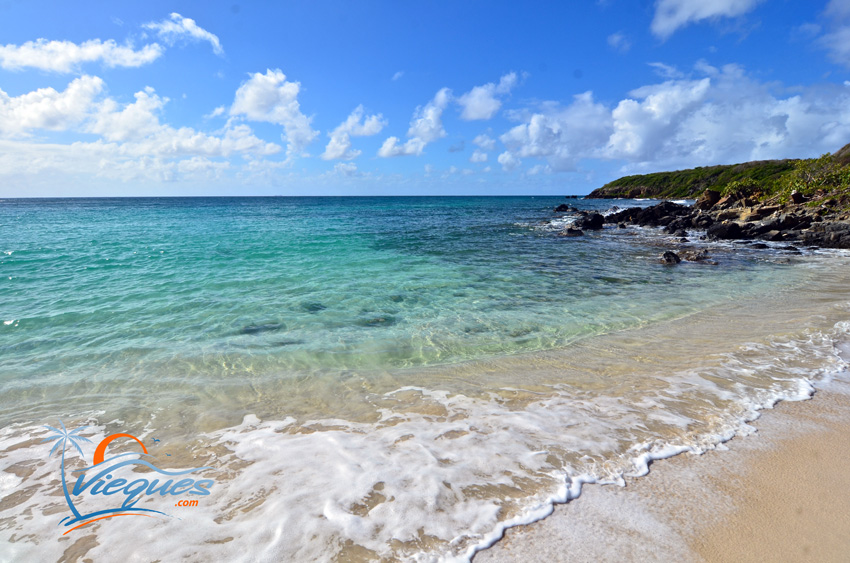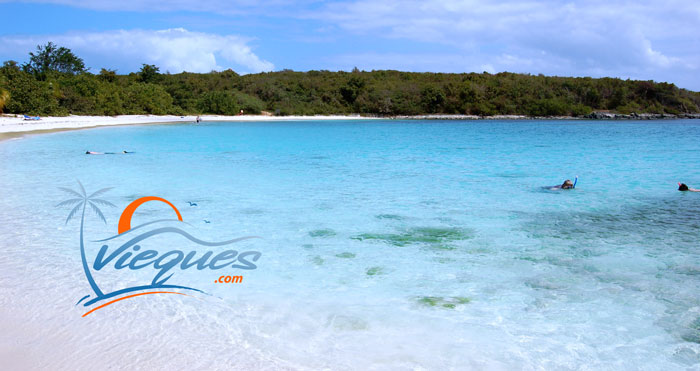 The scenery feels cozy, the beach is small with thick green bushes framing the entire beach with small rocks at each end.  You can enjoy shade at spots such as the ones  pictured below.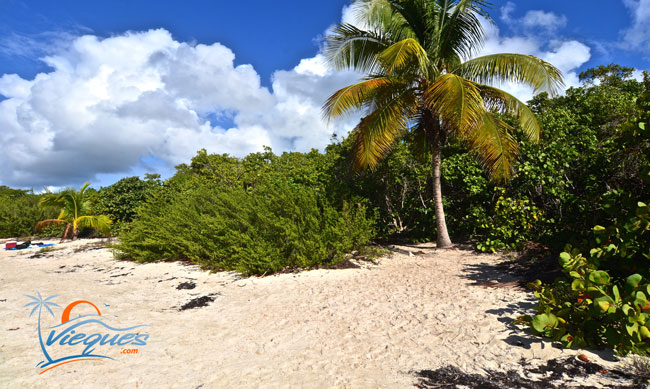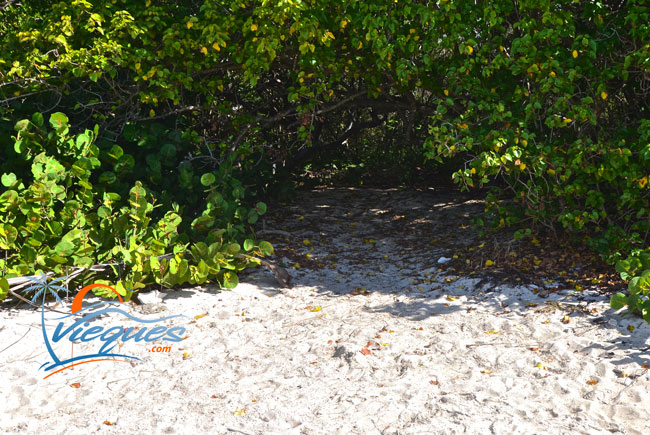 A little Spanish lesson…In case you're wondering, Pata Prieta literally translates to "Black Leg".
Pata is used when speaking about animals.
The formal word for black is "Negro/ negra"
Bring your snorkel gear, loose sense of time and get lost in the magic of Vieques.
A few more photos of the beauty at Pata Prieta Beach – Vieques, Puerto Rico.
Map of Pata Prieta Beach, Vieques, Puerto Rico
More beaches in Vieques, Puerto Rico
Vieques Puerto Rico > Vieques Attractions > Beaches in Vieques > Pata Prieta Beach

Keep Exploring Vieques, Puerto Rico