Puerto Rico > Vieques Puerto Rico  > Attractions in Vieques > Vieques Beaches  > Navio Beach
Captivating blues, hidden caves, gentle fun waves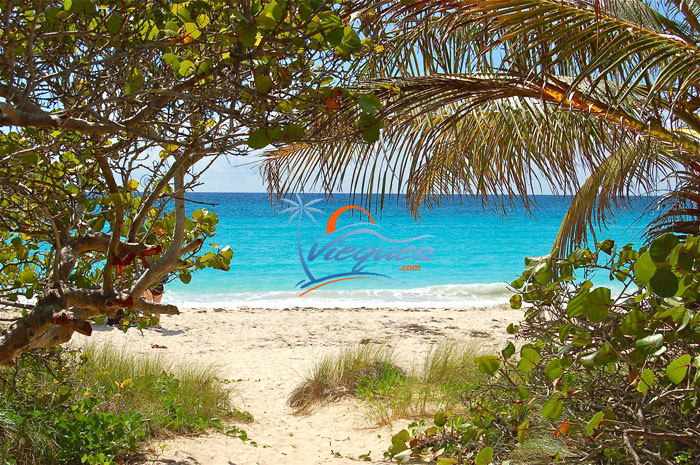 Playa Navio's uniqueness is in the gentle bubbly playful waves with its hidden caves.  Navio's sounds of the ocean is mesmerizing, the beach is wide and long making it a wonderful to sit down and read your favorite book.  Navio is framed by cliffs at each end, with a lush line of sea grape plants, palm trees, and native plants.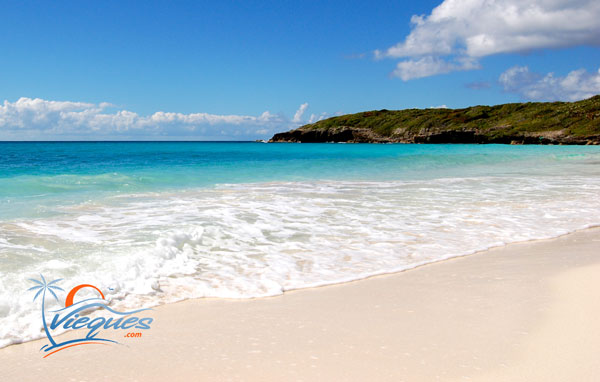 You heard us say it before, the beaches in Vieques have amazing tones of blue and emerald jeweled tones, but the colors of Navio are deeper, like a painting of bold colors.  Beginner surfers can learn to ride on it's playful waves.  Navio is also great for boogie boarding so be sure to bring one.  Be advised that there are no lifeguards at Navio Beach, so use common sense and don't take any unnecessary risks, you use the beach at your own risk.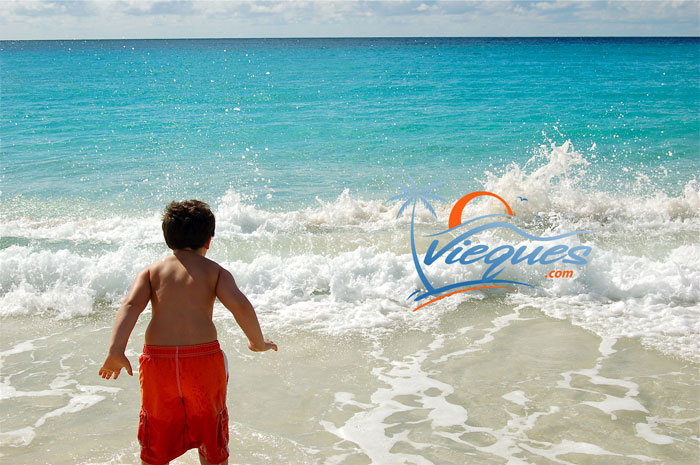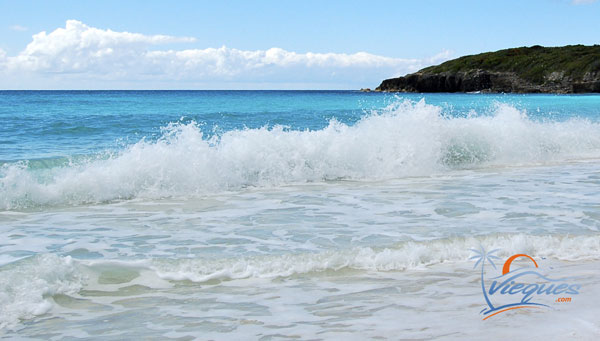 For those that want a little more excitement, walk towards the cliffs to find hidden caves.  We often find visitors jumping off the rocks, again you do these activities at your own risk.  Never leave your children unattended and be sure to put a lifevest on them.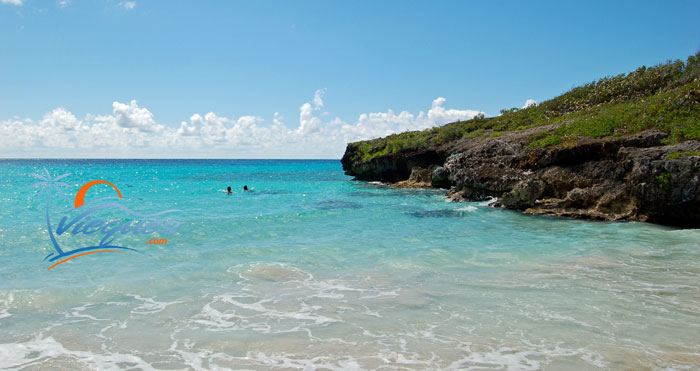 The view behind you… Natural lush tropical flora with a few shaded spots.  Bring a blanket, sit on the soft sand and allow the sweet caresses of the Caribbean breeze to take all your cares away.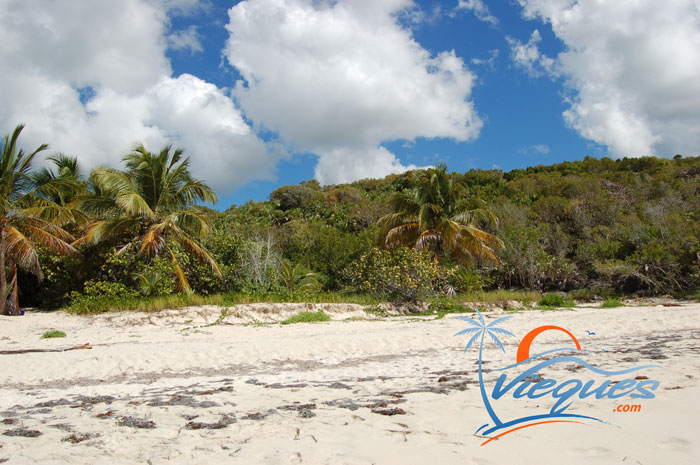 Directions to Navio Beach, Vieques, Puerto Rico
Navio Beach can be accessed through the entrance of Sun Bay.  Follow the road to the left once you enter Sun Bay, you'll see signs for the beaches of Media Luna and Navio.  During rainy season the road to Navio may be unaccessible.
Map - Navio Beach
Vieques, Puerto Rico
Keep Exploring the Beaches on the island of Vieques, Puerto Rico