Vieques Puerto Rico  > Vieques Attractions > Beaches in Vieques  > Mosquito Pier Beaches

Pretty little beaches and a mile long walk over water… where else can you do that in the Caribbean?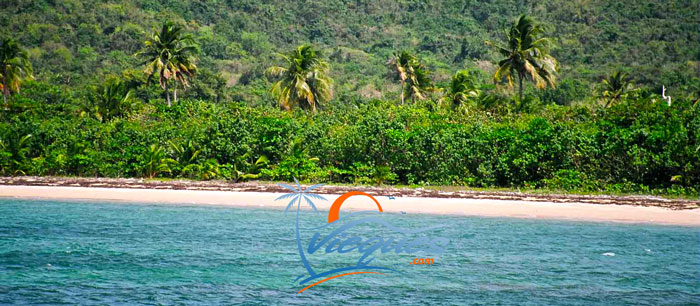 More photos of Mosquito Pier Beaches, Vieques, Puerto Rico
Also known as Mosquito Pier, this is one of the first sights you will notice when you are almost arriving to the island. The view of the island's luscious green flora that embraces the coast and turquoise clear waters will re-assure you that you've chosen the perfect beach vacation. Get ready to fall in love with Vieques.
Mosquito Pier or Rompeolas is a mile long. The view from the pier is breathtaking. You can see the beautiful coastline and really appreciate just how marvelous the vegetation of this island really is, the view is simply breathtaking. No crowds, no high-rise hotels, no noise, just postcard perfect beaches.
As you drive into Mosquito Pier, to the right of the Pier you'll see Playa La Peña (aerial below).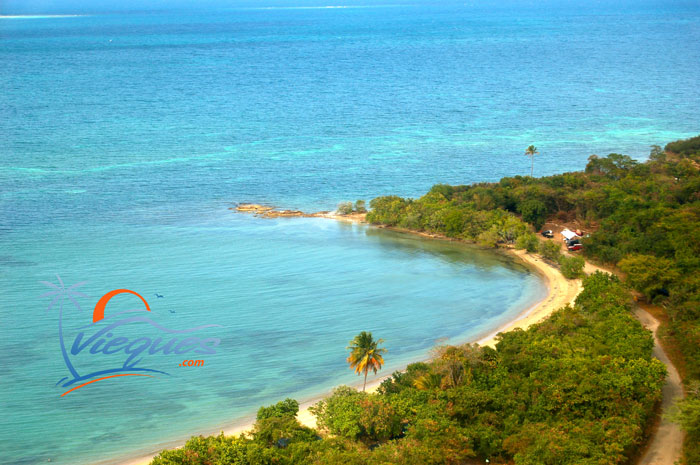 If you are driving into Mosquito Pier and take the dirt road to your left (west of the pier), you'll be at Playa Blaydin, also called Mosquito Beach, a small beach with pretty clear water, kid friendly because it's not too deep and offers good snorkeling.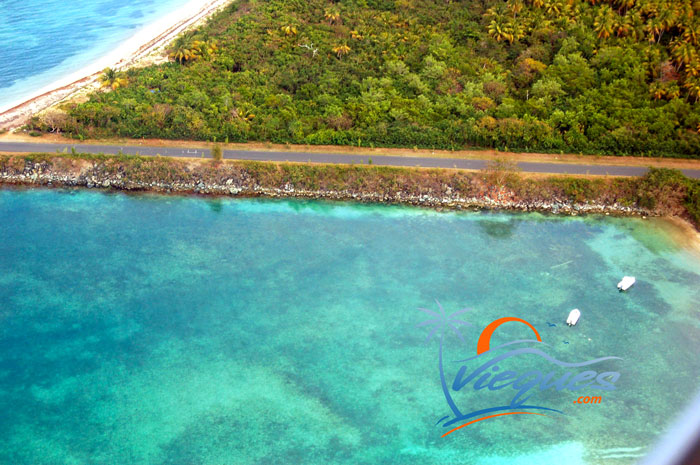 Visit Mosquito Pier Beaches and enjoy snorkeling, diving, fishing or simply enjoy the wonderful sightseeing. Exploring the waters you will encounter schools of creole wrasse, angelfish, grunts, starfish and more.
There are some spots with tons of starfish and the waters are so clear around the pier that you can even see the very transparent jellyfishes cruising around from yards away. To protect our waters, reefs and the delicate ecosystem of the water, please refrain from touching or moving starfish.
Many locals and travelers tend to congregate at the pier to simply enjoy the views or fishing from the pier. Some young kids come for a playful swim along the beach and old friends come to sit on a rock to share the simple things in life. We hope your visit to Vieques gets you to stop, meditate and appreciate all the great things in your life, how to simplify it so you can enjoy all the great things that this life has to offer.
Map of Mosquito Pier Beaches, Vieques, PR
Explore more beaches in Vieques, Puerto Rico.
Vieques Puerto Rico  > Vieques Attractions > Beaches in Vieques  > Mosquito Pier Beaches
Keep Exploring Vieques, Puerto Rico