Vieques Puerto Rico  > Attractions in Vieques > Vieques Beaches  > Esperanza Beach
A Beach of Hope & Beauty
Playa Esperanza is one of the local's favorite spots in Vieques for children and families. This beautiful beach is located on the south side of Isla de Vieques on El Malecon (The Strip).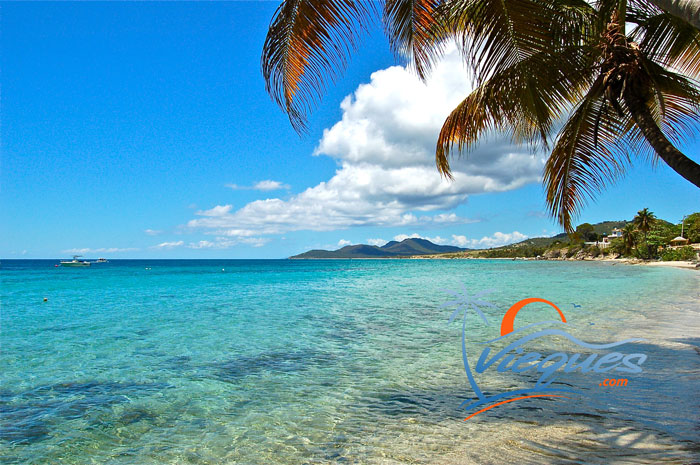 Esperanza and Sun Bay Beach are the only beaches in Isla de Vieques that have places to eat and restroom facilities within walking distance.
For those that want accommodations where renting a car is an option we recommend you pick lodging in Esperanza.  You can take a long walk on the beach going west which would take you all the way to Playa Grande and pass Playa Negra (Black Sand Beach) during low tide.
The beach in Esperanza is a local favorite beach on Sundays, it's tradition for children and teens to jump off the pier for hours into the crystal clear waters. Come around the old pier in El Malecòn, sit down, enjoy the sights and see the island through the eyes of the children of Vieques.
Below: Viequenses jumping off the pier. Join the fun!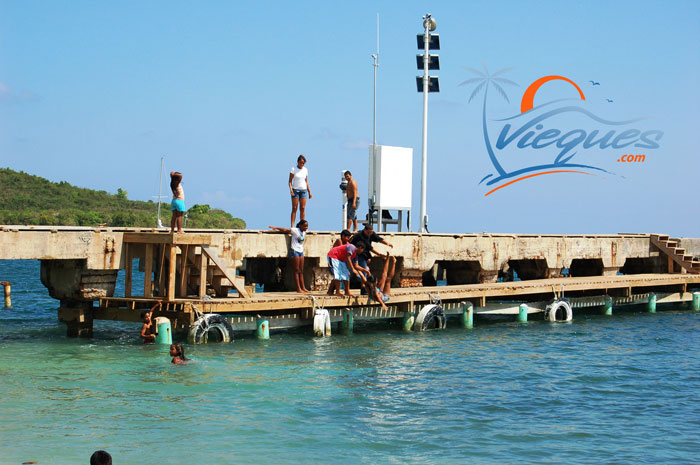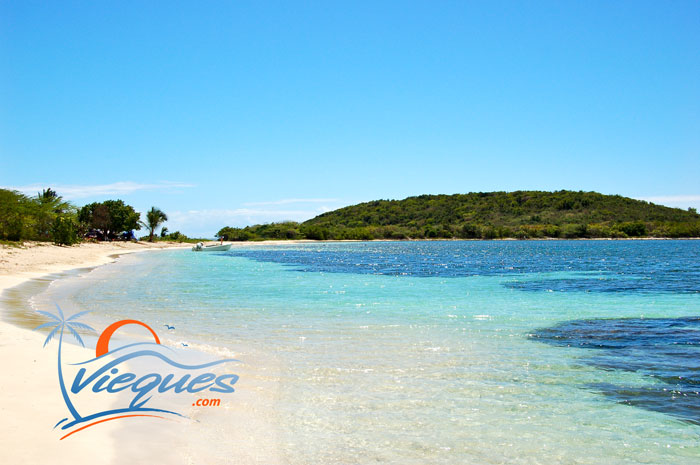 From the pier you can jump in the water, it's crystal clear and warm like bath water. On Sunday afternoons, jumping from the pier is tradition, this is living in Vieques, finding pleasure in the simple things.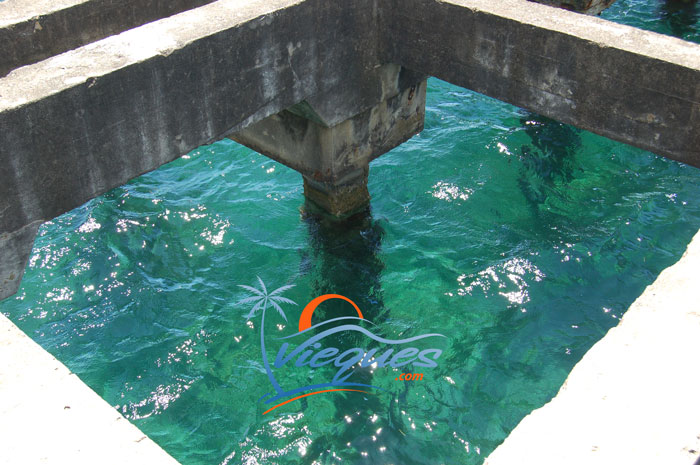 To the right of the pier you will see colorful boats, the new fisherman's pier, and the silhouette of Monte Pirata in the distance, the highest peak in Vieques.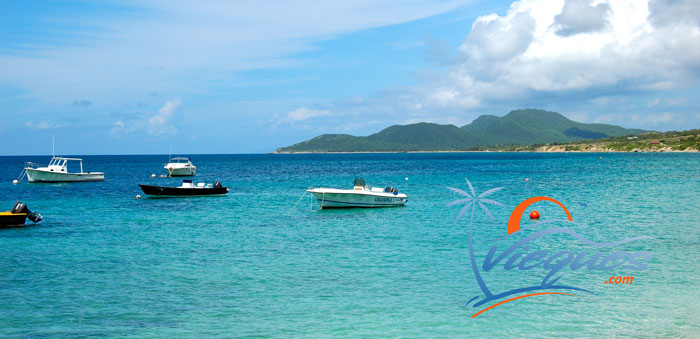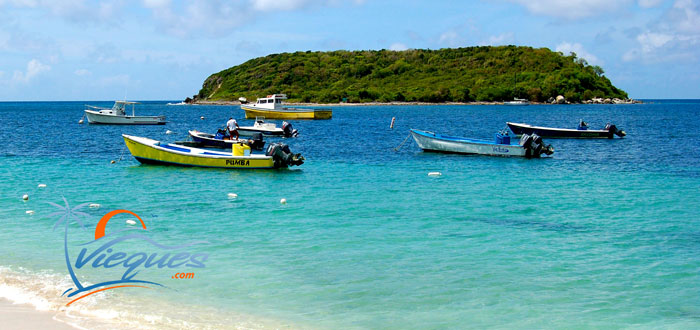 After dinner in Esperanza, grab a million dollar view seat on the pier, marvel with the daily colorful show at sunset and take in the beauty that God created for you to enjoy.  If there are locals walking around don't be shy and say hello, Viequenses are warm and friendly and they are a great source of information.
Going east you can walk around to Sun Bay Beach.  It's pretty cool to stand at the stretch of sand that divide Esperanza Beach from Sun Bay.
Map of Esperanza Beach / Playa Esperanza, Vieques, PR
Explore more beaches in Vieques, Puerto Rico.
Vieques Puerto Rico  > Attractions in Vieques > Vieques Beaches  > Esperanza Beach
Keep Exploring Vieques, Puerto Rico