We hope the information presented in this site was of great value to you.  We are in love with Vieques and we are happy to share it with you.
If would like to get in contact us, please use the appropriate form below so we can respond to you more efficiently.  We get a lot of correspondence, so please allow us at least 2 business days to respond to your message or request. See below.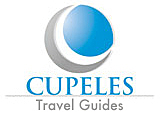 This website is written and managed by Cupeles Communications, Inc.  Our content is fully written based on real experiences. We don't sit at a desk and re-write what others have written.  We are travelers just like you, and we deliver exactly what we would expect for our own travels – unbiased and real information.  We do our best to provide you with up to date information.  At times, schedules and services may change and we update them as we get the information.  If you find any errors, kindly notify us.
Questions?
Please see our FAQ page
Have a question about the island?  – Feel free to call the Vieques Tourism office at (787) 741-0800. Friendly staff is ready to assist you. 
Services
Advertising Services –  Market your services on the top ranking website about Vieques. Learn more. 
Contact Us
– Comments, questions or suggestions about our website?  Please mail us or use the email contact form below.
We will get back to you as soon as possible.
Our postal address is:
Cupeles Communications, Inc.
P.O. Box 1240
Boqueron, PR  00622
Contact Form
Keep Exploring Vieques, Puerto Rico