by Sandy Malone, wedding planner, owner of
Weddings in Vieques
& star of
Wedding Island
on TLC
Bill and I signed up for this crazy project because we love Vieques Island
During a radio interview on The Jim Bohannon Show the other night in our hometown of Washington, DC, my husband Bill was asked why we decided to make the reality show "Wedding Island" with TLC. I'm not sure we ever got a clear answer out of Bill for the listening audience – I probably cut him off cuz I never shut up. But the question was phrased sorta like "why would nice normal successful people like you want to go and mess with reality television?" It's an excellent question and I'd like a chance to explain.  After all, life was about as normal as it's ever been for us when this opportunity arose.  Why would we risk a good thing?
Bill and I signed up for this crazy project because we love Vieques Island.  I loved it when I worked down here as a consultant to the Puerto Rico Federal Affairs Administration leading media tours through the live fire zone back in 1999, and my husband fell in love with it the first time he visited with me, long before we were married.  We chose to leave successful careers in Washington, DC, and move to Vieques, Puerto Rico, to build our business six years ago, and we have consistently drawn large numbers of new visitors to the island for events planned by us since the day we set up shop planning weddings.
I've always blogged about Vieques Island –  I started my professional career in journalism and when I grow up, I want to be a writer again.  But while I'm a wedding planner, I've put my writing skills to good use helping destination brides around the world with good advice, and drawing new visitors to Vieques with regular blogs in high profile publications such as The Huffington Post and Purple Unions.  After years of hearing crazy stories about Wiccan weddings and brides who demanded to ride horses in mermaid-style gowns, a producer friend decided it was high time to capture the crazy on film.  And so they did.
The birth of "
Wedding Island
" was a multi-step process that first involved making a demo on a wedding weekend when we had two weddings on the same day – and just going through that experience was enough to make us question if we were doing the right thing, for our business and for us personally.  We questioned whether we could withstand the inevitable scrutiny and whether it would scare clients away to show them the reality behind the scenes at some destination weddings. But we kept moving forward with our original goal of getting as much positive media exposure for our
island
as we could.  We never questioned whether a show would be good for Vieques because we've always been focused on growing the tourism industry here to help provide more jobs.  We KNEW the show would make the island
look as truly amazing as it is
– it stands for itself in pictures and on film.  What we didn't know then was that such a popular television network as TLC would choose us and send a top-tier company like
495 Productions
to Vieques to start filming five months after the demo was shot.  No island time going on there, that's for sure.
Initially all of our vendors were super excited to participate – everybody saw the value of getting such tremendous national tourism exposure for Vieques Island. The island has NEVER had this kind of opportunity to be shown off – in a positive way – on television sets across the United States.  And whether you like the show or not, you cannot deny the footage being shown on a weekly basis is absolutely unbelievable.  The aerials.  The time-lapse shots.  I am a Vieques media junkie and I have never seen our island look so beautiful and vibrant and be exposed to so many new people all at one time.  People may have mixed opinions of the show, me or my company, but everybody agrees that Vieques Island is truly being displayed as a "jewel of the Spanish Virgin Islands" by TLC.  The island looks amazing.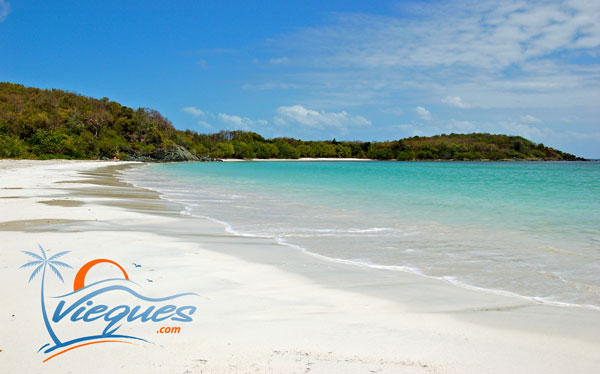 Committing our personal and professional time, as well as that of our clients and staff, to what would become an amazingly wild ride in the world of reality television production was a huge leap of faith that even now scares the bejesus out of us.  We don't know what's coming on TV every week any more than you do – we lived it, but we don't know what's going to make air and what isn't.  We don't have any editorial control, and those of you on the island who lived through it know there wasn't time for scripting drama into the weddings because the production company spent all their time just trying to keep up with us.  Crazy stuff just happens, and not even my schedule-obsessed self can do anything to control it.  I just have to roll with the punches. Luggage gets lost. Guests drink too much.  People screw up rental car reservations.  It happens every day on Vieques.  And when we see it on TV, we cringe just as much as anybody else when we or any of our vendors does something less than fabulous.  But that's reality.  Life isn't perfect and we let them see the good, the bad and the ugly.  The one thing that stays beautiful throughout the show is Vieques Island… white sand beaches, blue skies, amazing villas… a glimpse of paradise.
What's been the most rewarding part of actually launching this TV show has been talking to so many new reporters and fans nationwide about our beautiful Vieques Island.  We spent 20 minutes chatting live in studio with a national radio icon about the bioluminescent bay during an interview about "Wedding Island" – and that's another highlight of the island that hasn't even been featured yet.  He wasn't familiar with Mosquito Bay, but now he is. And so are all the people who listen to him.  We talked about the horses and the beaches (visit a different one every day of vacation and never have the same view twice) and the amazing local food and atmosphere.  And we've explained that Vieques isn't a reality TV kinda of place – in fact, half the residents (or more) don't even have TVs in their homes.  Vieques is the kind of island where lots of people have moved to escape reality.  And not everybody who lives on Vieques has appreciated the real world being brought back to them in this manner, or having their secret paradise exposed on national television.
Fortunately, just like my clients had the option to participate in the show, so did the vendors and residents on Vieques Island.  The show was a boon for the island during the fall off-season when an entire production crew arrived and invested heavily in accommodations, rentals cars, food and supplies for a 50-person television crew camped out 18-hours a day like gypsies in a tent village behind our office building.  And just as the high season began to wane, they were back again for twice as long, spending twice as much money on our tiny island while we filmed the rest of the show.  To retirees and independently wealthy folks, you might not have noticed a difference.  But to the average island business, the bump was noticeable and appreciated. The entire production crew was respectful of the island, and most of the time you didn't even notice them unless you had the misfortune to criss-cross paths with me when we were headed out to an event with the world's longest Jeep caravan in tow.  All they did was sleep and work – just like the team at Weddings in Vieques.  Making weddings happen every weekend is hard work.  Making them happen week after week with a camera crew (or three) in tow is even harder.
Now we sit and we wait, and we watch the show together, and we pray that America loves it, and that TLC decides Vieques Island deserves another season.  Because that's how we see it. Free advertising for a beautiful little Caribbean island that desperately needs to improve its tourism. Every episode is that much more exposure for the island.  It's really not all about Weddings in Vieques folks – we only have so much bandwidth, we only have a limited number of vendors, we can only do so many weddings before Bill and Jim and Andy lead a mutiny and the entire team locks me in my office and takes away my iPhone.  But the opportunities this television show presents for Vieques Island are beyond measure, and the benefits will touch every level of the community.  Anybody who actually follows my usual blogs and postings knows that I regularly say "It takes an island to make weddings happen." That's true.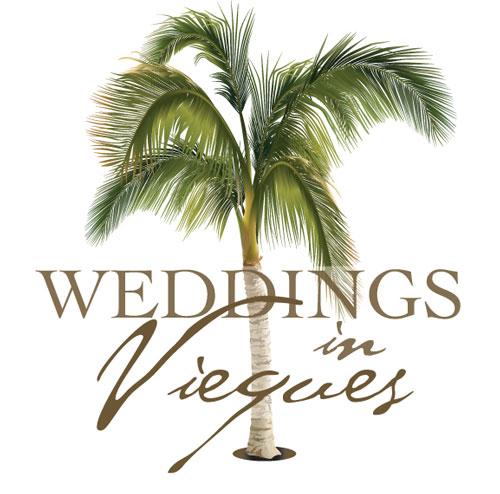 So there's my typically long-winded answer to the short question that was essentially "what was your motivation"  for making "Wedding Island?"  The short answer: it was good for Vieques Island.  It was something Bill and I could do to help a place we love very much.  You can help promote Vieques by telling everybody you know back in the states to tune in Thursday nights at 10 pm for new episodes of "Wedding Island" on TLC.  If you want to see more of Vieques featured on "Wedding Island"  in future seasons, spread the word!  It takes an island.
Watch Wedding Island tonight on TLC at 10pm.
Keep Exploring Vieques, Puerto Rico