Puerto Rico  > Puerto Rico Islands  > Isla de Vieques  > About Vieques  >  Basic Facts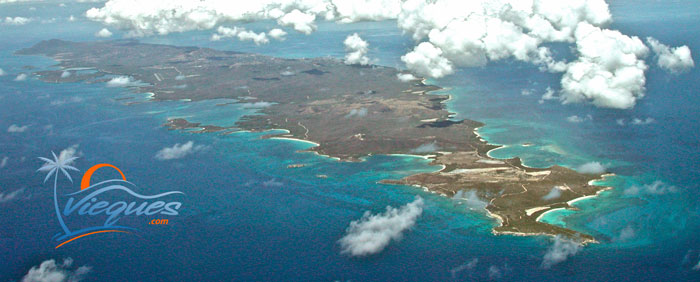 Names Used for Vieques
Isla de Vieques – Official Name
Bieke – Named by the Indians
Isla Nena – kindly called by residents which translates to little girl island
Vieques Island – English
Spanish Virgin Islands – Named commonly used by sailors to describe the sister islands of Vieques and Culebra.
Vieques – simply the short name
Where is Isla de Vieques?

Vieques Island is located just a short 6 miles off the southeast coast of Puerto Rico, the Star of the Caribbean.   Puerto Rico also possesses several other offshore islands; Isla de Culebra, Isla de Mona, Isla Desecheo, Isla de Vieques is the largest of all the Puerto Rico Islands.

Basic Facts about the island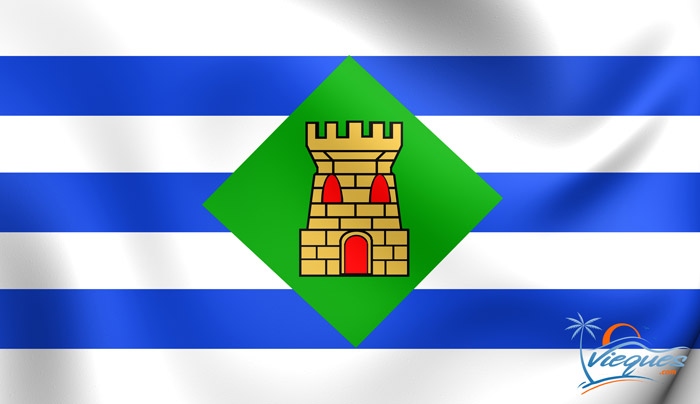 Electric:  Current is 110 volts AC, same as the United States
Language:   Spanish & English are the official languages in Puerto Rico.  Spanish is preferred but many locals speak English as well. Vacation Rental owners and hotels all speak English.
Hon. Víctor Emeric (PPD)
Address: Calle Carlos Lebrun, #449
Vieques, PR 00765
Telephone:  (787) 741-5000  Fax (787) 741-0565
Newspaper of Isla de Vieques: Vieques Renace
Population:   About 10,000 – Residents are called Viequenses
Size of the Island: Vieques is about 21 miles wide (east to west) and 5 miles from north to south. Good things come in small packages.
Time:  AST (Atlantic Standard Time)
Topography: Vieques is made up of hills and valleys. The highest point on the island is Monte Pirata (Pirate's Hill) which is 987 feet above sea level. The coastal areas consist of lagoons and mangrove swamps.
Emergency Services in Vieques
If you experience a real emergency please dial 911
Fire Department – (787) 741-2111
Police Department – (787) 741-2020
City Hall Office (787) 741-5000
If you experience any electricity problems during your stay, first call the property manager of your vacation rental or hotel or call AEE (787) 289-3434
The hospital number is (787) 741-3282
Puerto Rico  > Puerto Rico Islands  > Isla de Vieques  > About Vieques  >  Basic Facts 
Keep Exploring Vieques, Puerto Rico