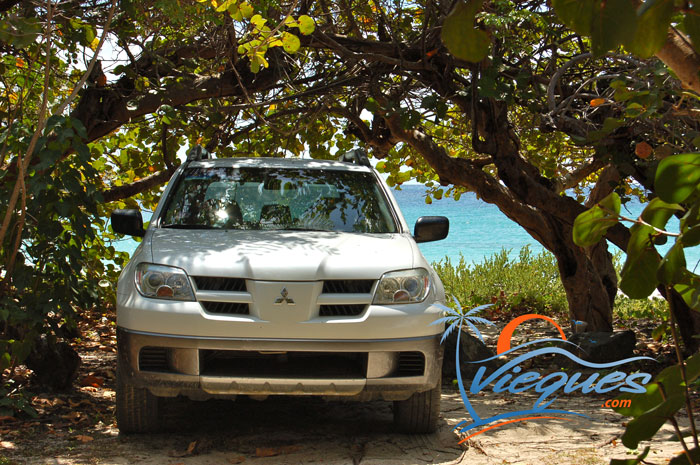 If you want to experience, explore and enjoy Vieques Island, a car rental is a must. Most of the questions asked by readers on getting around and transportation are answered on our Getting Around Guide, please read it before booking.
Car Rental Booking Tips
– Immediately after making your accommodation reservation, reserve your car rental. If you are visiting during the holidays and high season, I highly encourage you to book it as far in advance as the car rental agency will allow. If you're traveling on a holiday, insist on booking in advance.
Booking a Car Rental in Isla de Vieques
Great news !! – Now you can conveniently book your car rental online with Avis.com
Unless you book online with Avis, the best way to make a car rental reservation is to do it the old fashion way. If the agency does not answer, all I can say is call back again. If you can leave a voice mail or e-mail, but again it's best to call, especially on high season.
---
---
Abreeze (787) 741-1856
B&E Car Rental (787) 435-6488
Chepito's Car Rental (787) 741-8691
Island Car Rental (787) 741-8822 / 1-800-981-5181
Marcos Car Rental (787) 741-1388
Toni's Car Rental (787) 741-8135
Vieques Car Rental (787) 741-1037
Frequently Asked Questions?
–

May I rent a car on the main island of Puerto Rico and take it to Vieques?
For now, we don't know of any car rental agencies that will allow you to take the rental to Vieques.
First they know cars in Vieques get a lot of wear and tear.
Second, if you have mechanical problems with the rental, you may end up being responsible for fixing it and getting it back to Puerto Rico.
Third, you can't count on having a space in the cargo ferry, even though they take reservations, local cargo get preference.
Have a Magical Vacation in Vieques, Puerto Rico